The anti-contagion suit to go to parties during the pandemic
Like in an episode of Black Mirror, but with an integrated subwoofer sound system
The Los Angeles-based creative studio Production Club has created a Covid-19-proof suit designed to allow wearers to attend parties and raves called Micrashell Futuresuit.
The studio that designed the Micrashell has more to do with music than with the design of medical accessories: it is a collective that has created installations and light design for Skrillex, SOPHIE and Grimes. And the concept of the anti-contagion suit is aimed precisely at music lovers and designed as a "physical" solution to the problem of social distance in clubs and music venues.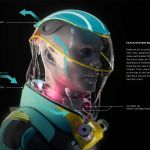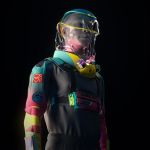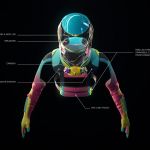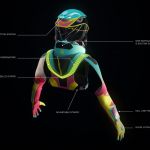 The design of the Micrashell includes the possibility of lodging a smartphone on the forearm, a helmet that allows as much to talk as to consume drinks or vape using special cans and also includes a camera, a wireless system for talking and a subwoofer sound system to listen to the music chosen by DJs. Miguel Risueo, head of inventions for Production Club said:
With everyone in our industry focused on developing virtual solutions we decided to focus on something more emotional, physical and inherently human so the industry as a whole could have a broader chance to recover promptly.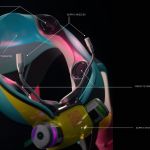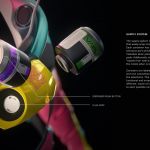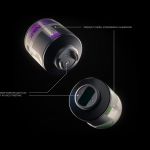 The Micrashell Futuresuit is still stationary at the design stage, so it doesn't exist physically but only in the renderings created by Production Club that you can see in the galleries above. At the official Production Club website, however, you can read all the technical specifications of the new concept.