'Gucci Surf' is the brand's latest videogame
A new arcade game available on the Gucci app
Exactly a year ago Gucci unveiled the new section of its app dedicated to arcade-style video games, a tribute to the most famous video games of the 70s and 80s, revisited through icons and symbols of the Italian Maison.
In March of this year, however, the brand led by Alessandro Michele made available a completely updated app, a cutting-edge platform in which the potential of augmented reality is applied to the shopping experience, and where it is also possible to follow live the brand's events and fashion shows.
Now Gucci unveils a new game entitled Gucci Surf. The virtual protagonist of the game is Leonardo Fioravanti, the rising star of the Italian surf scene, former Under 18 world champion and Under 21 best surfer.
The game combines the fun and the typical tricks of surfing with a new awareness towards the environment: the objective of the game is, in fact, to collect as many wastes as possible in the sea, while being careful not to hit fish and other marine creatures. By collecting different power-ups, you can customize your avatar, choosing from different surfboards, bathing suits and sunglasses, all rigorously by Gucci.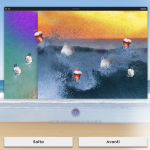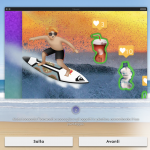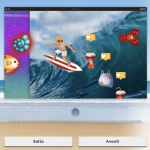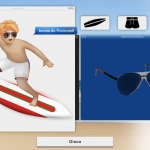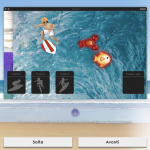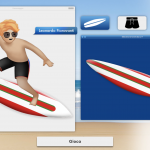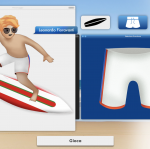 Gucci, therefore, continues to bet on the success of its app, a very successful experiment that combines nostalgic obsessions and aesthetics, such as arcade games, to the future and innovation of technology applied to the fashion world. Gucci Surf has moreover just been nominated at the Awwwards, the awards that recognize the talent and the effort of web developers, designer and agencies.
Gucci Surf is available for desktop, mobile and on the Gucci App. The Gucci app is available on the App Store and Google Play.