Garage Italia re-images the Italian icon Alfa Romeo Duetto
New look, same attitude
The Alfa Romeo Duetto is back with a new, cleaner and quieter outfit designed by Garage Italia. Following the Fiat 500 Jolly and the Fiat Panda, the concept is part of the ICON-E project, consisting in the limited editions of true four-wheeled icons of Italian history. The cars are equipped with an electric engine and made more user-friendly, in full respect of their heritage.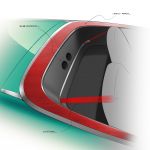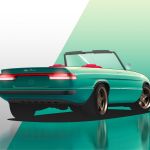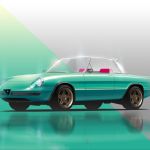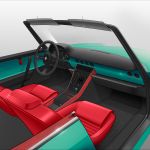 Working on small numbers and talking about products with a high level of craftsmanship and customization, "It is essential to create projects that give unique sensations and you have to find sincere tales that make the customer fall in love with the project" says Carlo Borromeo, Creative Director of Garage Italia. Following this objective, which takes us (with a bit of nostalgia) back in time or in other product lines, such as haute watchmaking or the nautical sector (where brand reputation is everything), the choice naturally fell on the Alfa Romeo Duetto 4th series: a car that may seems less important from a collector's point of view, but featuring a streamlined line and greater formal cleanliness.
Born in 1966 to a design by Pininfarina under the original name of "Spider" - and later renamed "Duetto" for its double soul of grace and strength, it was immediately a huge success, thanks to its appearance in the 1967 film The Graduate by Mike Nichols, where the protagonist (an incredibly young Dustin Hoffmann) tackles the dilemmas of his generation while on board of his flaming red Alfa Romeo (and listening to Simon & Garfunkel).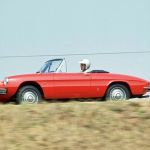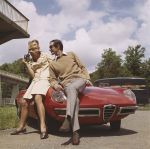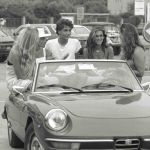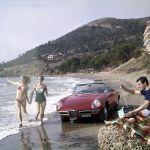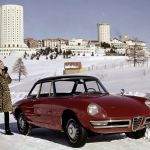 "The Duetto represents an approach to life in which we at Garage Italia believe and which we also share with the electrics" continues Carlo Borromeo. The restmod ICON-E is configured with a removable transparent roof, new front and rear bumpers, miniskirts and a great deal of cleaning work carried out on the interior, with inserts that allow the body color to be brought into the interior.

For now it is only an advanced concept, but the credibility of the project and the passion of Garage Italia's team makes us hope to see it quietly and elegantly whizz along beautiful roads.