Longchamp has never been cooler
For years the brand's bags have been synonymous with a classic and somewhat boring style. Today, things are starting to change
In the viral video in which she told the story behind some of her most iconic looks, with a hint of pride Bella Hadid revealed that she had to wait until she was sixteen to receive her first pair of Louboutins. As the clip was reposted on every social media, along with the usual controversy, I got to thinking about what my first "designer" purchase had been. The answer was simple: a Le Pliage bag from Longchamp.
The store in Milan was both intimidating and welcoming, especially for a 16-year-old girl in shorts and a T-shirt. What struck me was the entire wall of finely folded bags in an equally exquisite store, a rainbow of hues I wished to see in my closet every morning. But the impact was different when my eye fell on one of Maison's bags, in a mini version and decorated with a black artwork, inside the Highnosbiety pop-up store at Copenhagen airport a few weeks ago. Longchamp's presence there marked a new step and target audience for the French brand. If before it was the signature bag of wealthy girls, enrolled perhaps in a private school, whose looks consisted of white bon ton shirts, Tiffany &Co. bracelets, and loafers, today Longchamp, while keeping its visual codes intact, points to streetwear, or what remains of it today.
Historically, the airport as a place has been central to the evolution and success of Longchamp, a brand founded in 1948 that produced small leather accessories such as pipe and cigarette cases. In fact, Jean Cassegrain, the brand's founder, decided to open a store inside the Paris Orly airport where he would sell luggage and travel accessories. The decision went hand in hand with the great changes in the 1950s that were going to create an unprecedented audience of travelers and jet setters. Not only did those who had to catch a plane pass through Orly Sud, but also many curious onlookers, eager to watch from the terraces as the planes took off, hoping to cross paths with Audrey Hepburn or Greta Garbo. Like so many other Maisons, like Louis Vuitton, the element of travel is the starting point for building much larger realities.
Longchamp as a fashion house was officially established in 1955, represented by a logo that encapsulates its deep connection to Paris. The name is in fact that of the French capital's hippodrome, behind which was one of the city's last mills, which Cassegrain observed every day as he traveled from home to downtown Paris. To it, designer Turenne Chevallereau added the profile of a galloping horse, a symbol of elegance and movement, as well as a reference to the world of saddlery, to which the brand's creations have long been destined.
The most important turning point for Longchamp came in 1961, with the first nylon products. Durable, lightweight, and perfect to use on travel accessories, the material also beloved by Prada met unparalleled success, only sublimated by the overwhelming expansion of the brand's iconic bag, Le Pliage. Introduced in 1993 and inspired by the shape of origami, the cult bag is lightweight, foldable in pocket size, slim enough to fit easily into a suitcase, but roomy enough to hold everything you need. More than 30 million have been sold to date, and every season it comes in different sizes and colors. The secrets behind this success are many. First, the price for bags in this line ranges from €50 to €160, making Le Pliage an appealing and accessible It Bag to a wide segment of the public, unlike many others. Then its endless variations, of shapes, colors, handles, and customization - a common element in the streetwear world - along with the quality of the materials, make it rightfully part of the group of long-term purchases.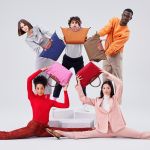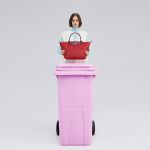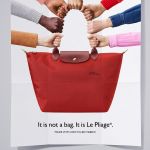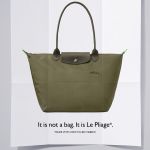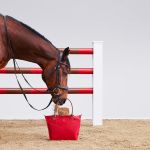 The bag's endless iterations make it an object of desire for different audiences. While the leather version keeps the Maison's Old Money spirit intact, the more jaunty and casual nylon model, lately also in recycled materials and smaller size, winks at the younger generation. Endless collaborations with artists of various kinds, most recently with graffiti artist André Saraiva, broaden the possibilities, uses, and destinations of a bag with a simple design, which is also increasingly seen among street style shots or on the arm of celebrities such as Kendall Jenner (former face of the brand) or Lily Collins in the Emily in Paris series.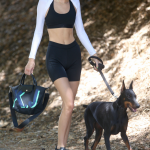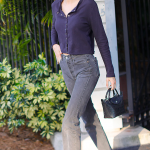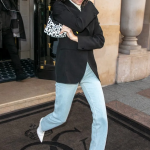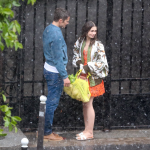 Longchamp's merit, thus of the founder's heirs who still run the fashion house today, despite several attempts by large luxury groups to buy shares, is that they have been able to evolve, succeeding in modernizing and readjusting their styles for contemporary times. Making popular and accessible an idea of optimistic luxury, as the brand calls it. An operation I would say successful, since more than a decade and a closet full of sneakers later, I would still buy a Longchamp bag today.