The Milan skate scene in the documentary 'Youth of Yesterday'
The film celebrates a legend of Stazione Centrale: Gianluca Mariani & Spaghettochild
If we were to identify the most representative and iconic spot of the Milan skate scene, it would definitely be Stazione Centrale. The most important skaters of the Italian scene have all skate here, and always from there new talents and generations grow and get passionate about this sport.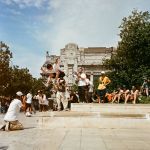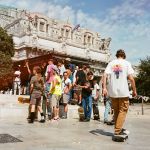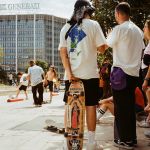 One of the personalities that have contributed the most to the history of Italian skate, of this place and of Milan is definitely Gianluca Mariani and his brand Spaghettochild, to this day one of the most respected and appreciated skaters of the scene. Over the last 30 years, Mariani has put Milan and its skate scene on the map while remaining loyal to the values and the deepest nature of what that more than a sport is a lifestyle. Spaghettochild has moreover celebrated this remarkable achievement with a deck collection designed in collaboration with IUTER.
Mariani is the protagonist of Youth of Yesterday, the documentary directed by René Olivo and produced by Spaghettochild and Chef GSF. The documentary already awarded Best Skate Film and People Choice Award at the last Skate and Surf Film Festival di Milano, tells the story of Marian and his brand, 30 years retraced through thoughts, tales, never seen before footage, photos and interviews to the people that have shaped the Italian skate scene as we know it today. A fascinating and entertaining film not to be missed.
Youth of Yesterday will premier tonight at 9.30 pm on YouTube.