Y/Project's SS18 ode to the street
Glenn Martens wants to make people decide how to dress
Over the years, precisely three, Glenn Martens has been able to bring his brand Y/Project under the spotlight of international fashion, gaining the criticism and attentions it deserves. The SS18 collection of the brand, which was presented a few days ago in the middle of the streets of Paris, is another confirmation of the Belgian fashion designer's talent.
The collection has all the right elements to conquer the audience: oversize pieces that seem to ridicule models, to the point of grotesque, and the intricate, fascinating maxi ruches that seem to make the garments live – one of the brand's distinctive features. But not just aesthetics, the SS18 collection is a 360° streetwear, not just because it has been presented on a road of the 11th Arrondissement in Paris, or because it features trends like bomber, cargo pants, and sneakers, but because it draws in full hands the spirit of street clothing, in the true sense of the word.
For example, every shoe worn by the models was found in the used city shops and customized for the fashion show. In addition, many garments can be worn in different ways, depending on the client's needs and tastes.
"Every single shirt or jacket has different ways of wearing it. You really have to make a choice; You have to think about how you want to wear the clothes"
Glenn Martens explained during an interview.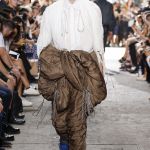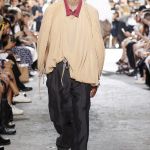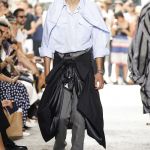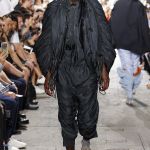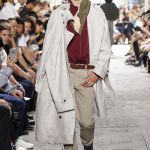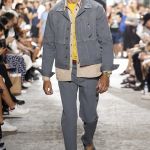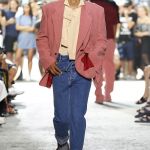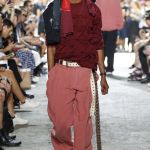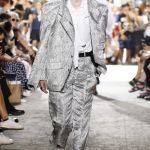 So, the choice is back to who wears the clothes. With the Y/Project collection, fashion seems to be part of, to leave people back to the decision to dress as they prefer, even by mistaking, even by daring trashy looks, as long as they are "true".