Off-White™ logo doormats are the ultimate homeware accessory
The best welcome for your hypebeast friends
Virgil Abloh is an eclectic creative, whose range of action ranges with fluidity between different industries and artistic disciplines, ranging from the purest fashion to sneaker culture, from everyday objects such as simple water bottles to interior design.
Remaining in the field of
interior design
and
homeware
, Virgil with the brand he founded and directed,
Off-White™
, presents now three new
home accessories
that will make the difference in welcoming your friends at home in the upcoming home-cooked dinners.
Three new doormats
with an ultra-minimal and sophisticated design that will be the envy of your neighbours.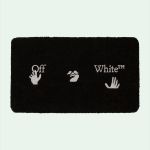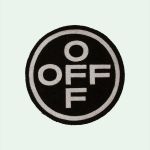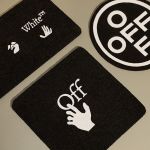 The three doormats are proposed in shades of black and are each decorated with a different Off-White™ logos, ranging in size and shape, so as to adapt to any entrance door, or, why not, to any room in your home.
The new Off-White™ doormats are now available online, in the brand's boutiques and on Farfetch.com.