Casa del Portuale
The futuristic building in the port of Naples loved by Liberato and Gomorrah
Pills
September 19th, 2019
Keyword: "disturb". Aldo Loris Rossi, professor of Design at the Faculty of Architecture in Naples and Emeritus Academician of the Arts of Design in Florence, always repeated it to his students: you have to study, but also ask questions, investigate, verify, travel, visit and touch the buildings. Born in 1933 in Naples, son of workers, he was the first to follow this method. Indomitable and curious, he enrolled in the Faculty of Architecture, but, impatient with the cultural flatness of the environment, he attended in a swinging way. He left for a while, then returned to lead the student movement and finally to graduate. In the meantime, he learned art by hitchhiking between Norway and Greece, Russia, China, taking thousands of photographs (his archive contains about 40,000 slides) and, above all, he learned by frequenting artists and architects. Influenced by the works of Paolo Soleri and Roberto Pane, Rossi soon developed an original sculptural architectural language that often broke the conventions of the building of his time. His was ecological rationalism, as he himself explained:
"Architecture is a living thing, human, I would say. Buildings should not impose themselves but should identify with the environment. I have always imagined them as a prosthesis of nature in the transition from a mechanistic vision of architecture to an organic and ecological one".
The perfect example of this vision is a building recently returned to the spotlight thanks to pop culture: the Casa del Portuale. The building appeared in the third season of Gomorra and in the video of Liberato for the song Tutt'e scurdat de me.
Viewed from above, the House has the shape of a huge ship, with the bridge of command and next to the hull. It almost seems the subject of an abstract painting that, set between containers, silos and freight tracks, stands in the port of Naples, just south of via Vespucci. In designing it, Aldo Rossi allowed himself to be influenced by modern art and primitive structures, combined with urban sociology. The result, realized between 1968 and 1980, is "an urban unit with vertical development in symbiosis with the laws of nature", an almost brutalist concrete envelope, broken by glass curtain walls.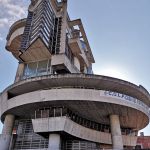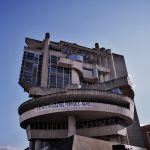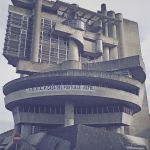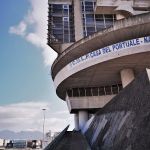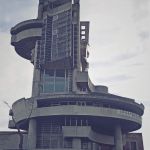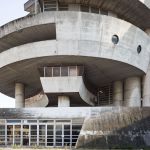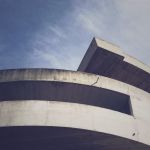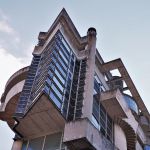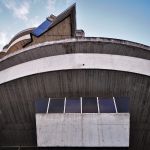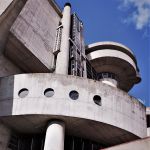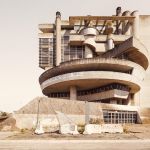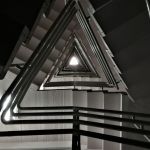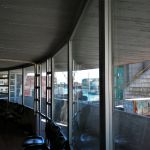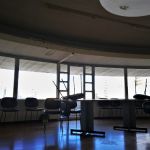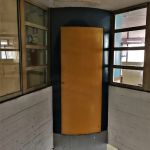 If in the initial concept it was an architecture that responded to the stresses of the place in which it stands, developed in volumes that were to house houses, shops, offices, restaurant, elevated square and recreational spaces, forty years later there remains only a giant of rust, stranded in the area of the port. Bruno Zevi, an important Italian critic and perhaps the only supporter of Rossi, explained it with perfect words:
"The squalid, degraded coastal context of Calata della Marinella, without creatively significant parameters, is animated by a pioneering, spectacular, subversive object, which seems to claim an environmental redemption. Heterogeneous etymologies of pop bricolage, of the unfinished, of ruinism, of action-architecture accumulate there".