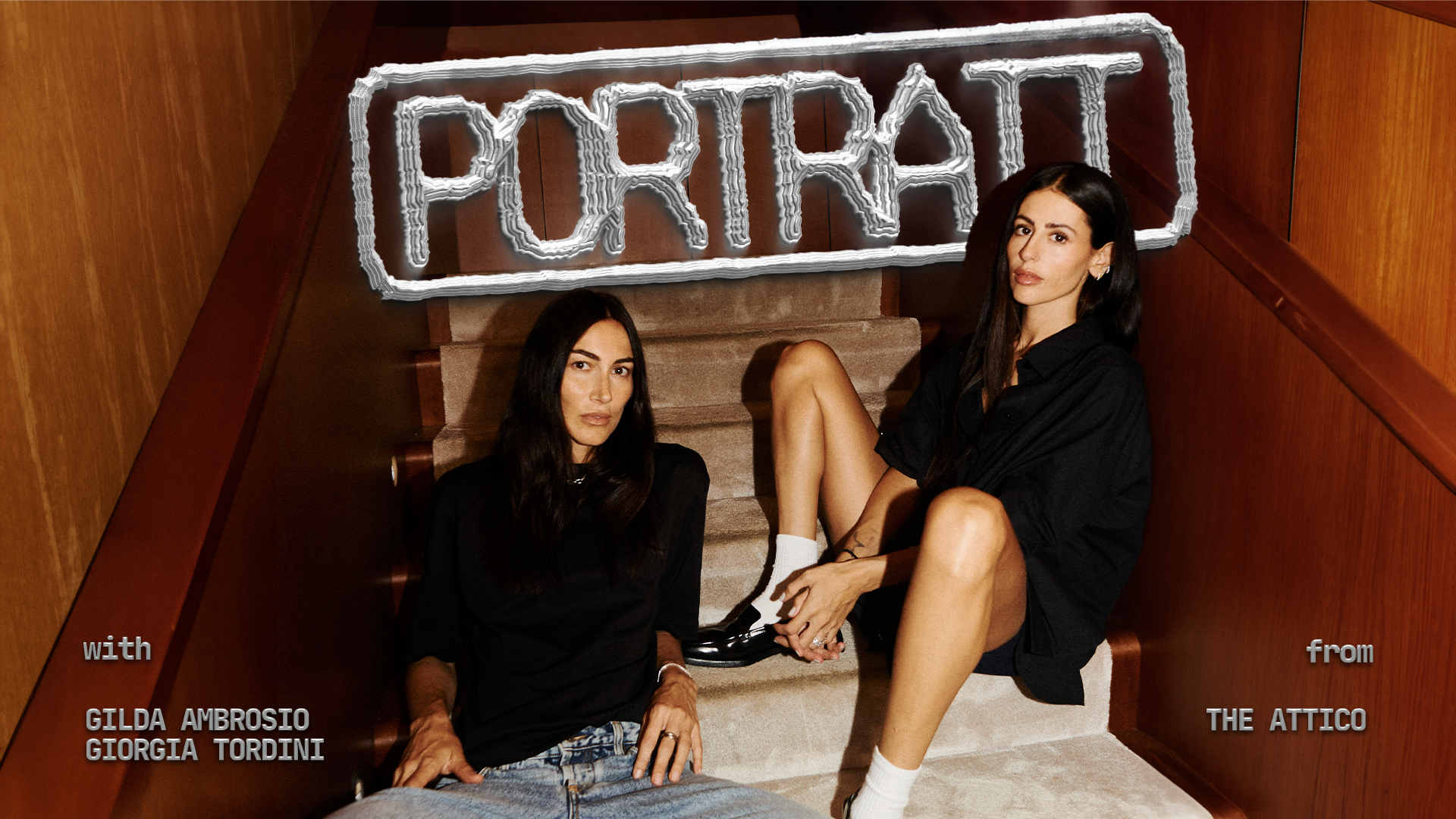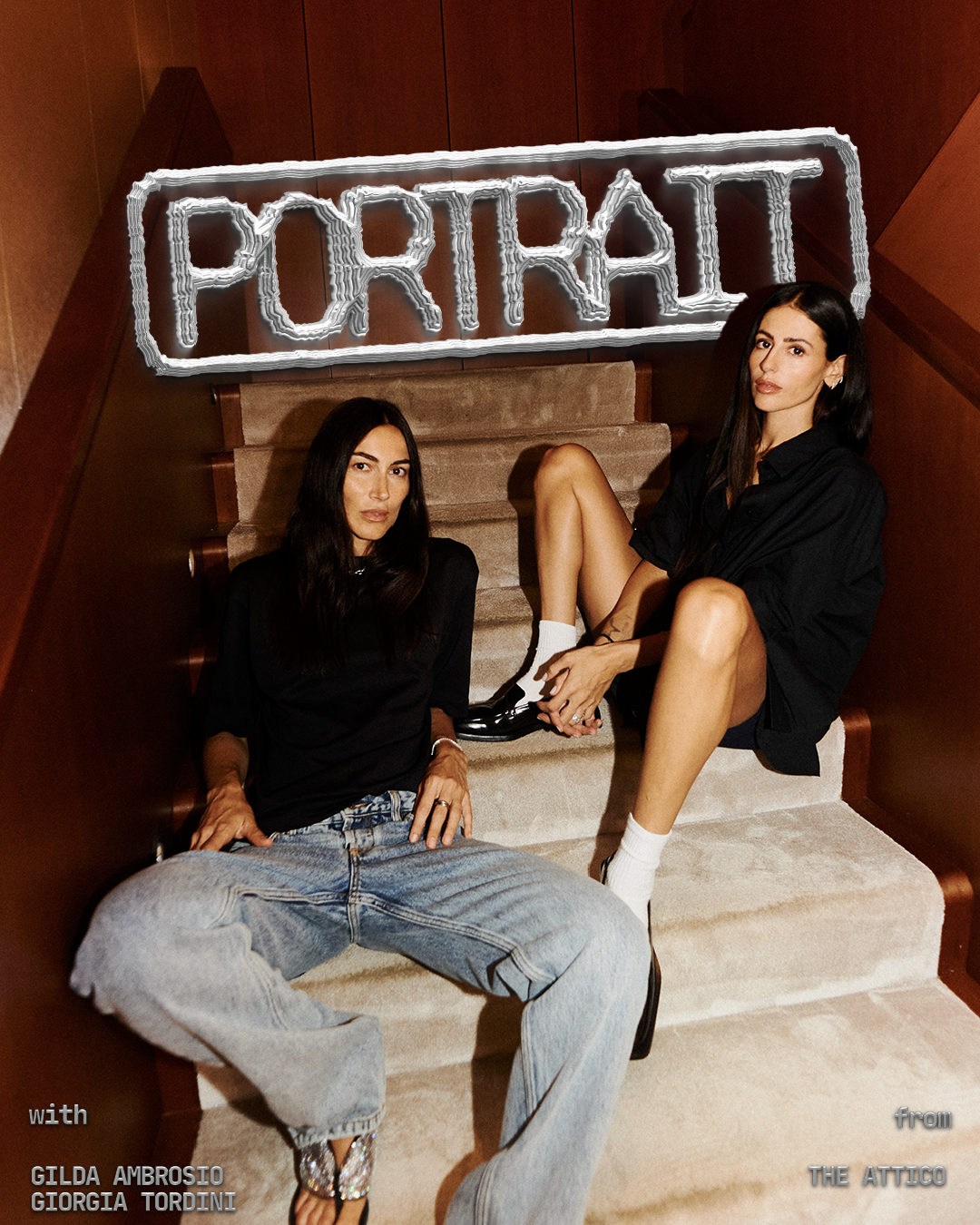 The offices of The Attico are somewhat paradoxical. Firstly, despite the name, they are located on the ground floor of an Art Nouveau-style building. Secondly, despite the designer furniture, the abundance of cream-colored carpeting, 1970s lighting, and a fashion magazine collection that could rival Vogue's archives, the atmosphere is, in fact, homely. «For us, The Attico is all about intimacy», Gilda says shortly after, sinking into the comfortable lime green couch in her studio. She continues to share the pros and cons of a turning point in her life, while the team works diligently during fittings, creating a subtle but pleasant buzz. There's a sense in the air that something big is about to happen: the brand's first-ever Fashion Show, titled The Morning After, since its founding in 2016. «The idea of organizing a fashion show came later with time because when we launched the brand, we never thought it was the format we wanted to embrace. The traditional fashion show is too detached from the audience, buyers, the press, and friends. We wanted to invite people to join us, to enter our world» Gilda explains. After presentations, pop-ups, and parties, the fashion show was a new way to tell a story, not just about women but about individuals who don't need an excuse or permission to walk the streets in a miniskirt, feathered boa, sequined dress, or a comfortable tailored coat with cargo pants. The streets were indeed the starting point of a narrative that would feature various characters in a Milanese square, inside and outside the doorways of surrounding buildings, amidst vintage furniture and an audience immersed in the scene.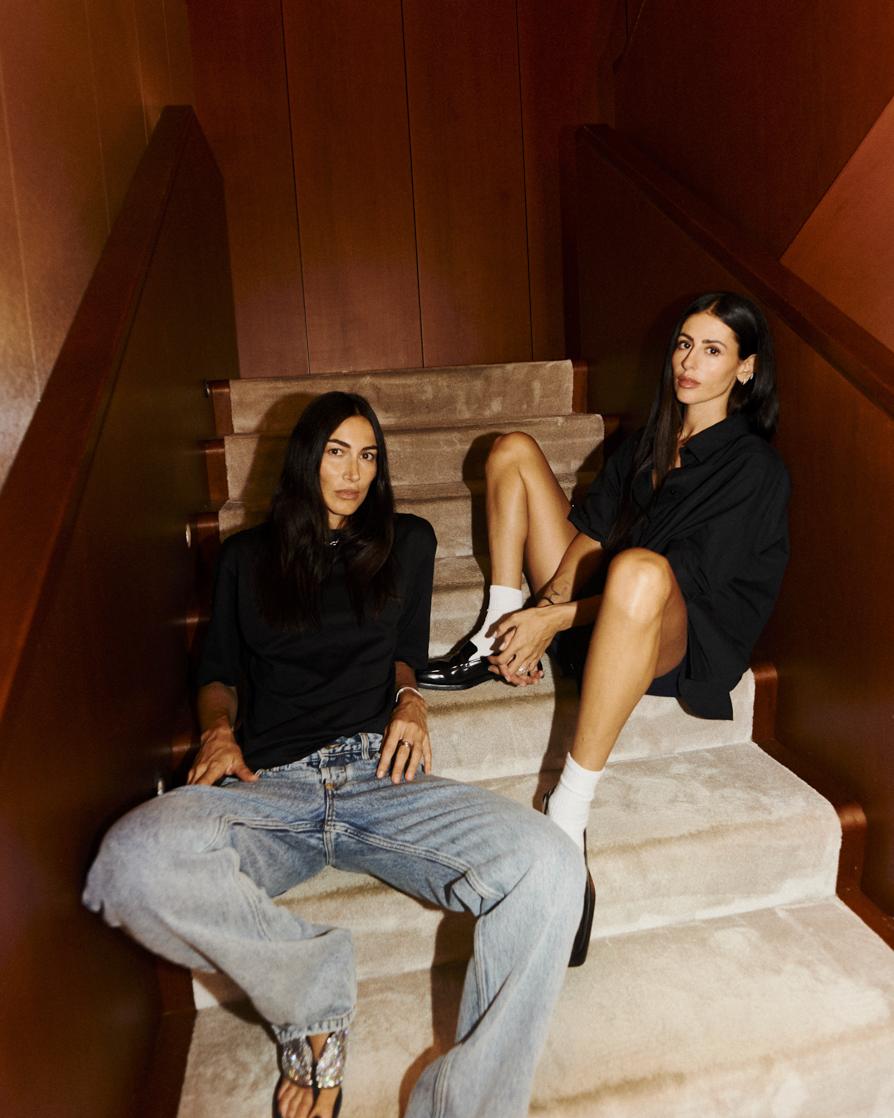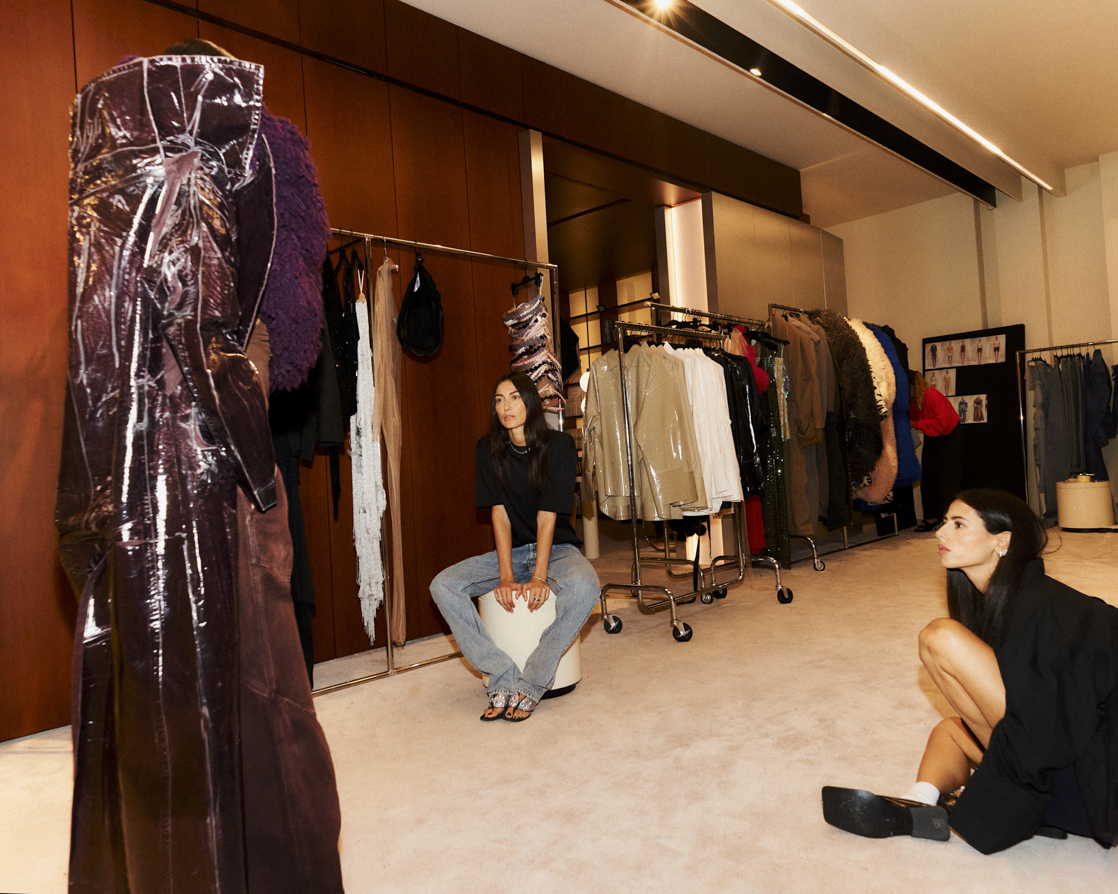 The Attico is an hedonistic perspective nourished by two very different personalities: one extroverted, bold, and exuberant (Gilda) and the other reserved, calm, and measured (Giorgia). These differences are strongly reflected on the eve of the fashion show as they share their contrasting moods. «I'm happy. It will be a beautiful moment, and I want to enjoy it. I don't want the fear to arrive», says Giorgia. Gilda adds, «There's this degree of perfectionism that makes us try to control everything. I feel anxious about the show because I know I can control everything but not the unexpected. When a designer presents a collection, they expose themselves. It's months and months of work, inspirations, dreams, and even disappointments, but it's certainly not just clothes.» These two distinct personalities translate into an aesthetic that spans from daywear to nightlife. «When we started, they told us that we made clothes to wear after 10 PM. In recent years, our work has evolved in this direction. The Attico is a lifestyle: it's both the lamé dress and the cargo baggy, the club, and the street. Our first Fashion Show will be all about this» Gilda says. This misunderstanding likely originated in 2016, when womenswear was characterized by the strict minimalism of Phoebe Philo for Céline, and sensuality was excluded from the paradigm. It seemed that women had to be sober, if not "dressed like men," to be taken seriously. «We need to eliminate the narrative that a woman has to dress for the office to appear emancipated, independent, and intelligent. Some might think our skirts are too short, but we don't care. We don't want to change, shift to another aesthetic, or adapt to others' standards. We don't need anyone's approval» Gilda continues.
Indeed, approval, or the awareness of not needing it, is an important theme for the duo. The Attico has long been considered the emblem of a new generation of brands driven by the social following of their founders. While the visibility of Gilda and Giorgia has allowed them to convert a portion of their community into fans of the brand, it has also damaged their credibility as designers in the eyes of the industry. Today, the duo still has to fight against this prejudice. Milan's fashion intelligentsia often attributes less credibility to influencer-designers compared to female designers, despite their education (Giorgia studied at IED, and Gilda at Istituto Marangoni) and years of experience. While having a strong social community undoubtedly helped the brand gain followers, it also led to a sort of overlap between their personal and professional lives. «We take photos during carefree moments, but what people don't see are the hours we spend in the office. Our life is very different from how it appears on social media. At the beginning, we struggled with criticism, but the brand is strong, it sells, it's liked, and, above all, we like it. What else do we have to prove?» concludes Gilda. After two hours of conversation, between jokes and moments of reflection, they are both aware that no one ever needs validation from others to follow their own path, especially when the destination is success.