The story of the world's oldest jeans sold for $114,000
Predecessors to our Levi's?
Ever since the world of archival fashion became part of mainstream fashion culture, an entire niche market composed of enthusiasts and collectors has focused on finding the perfect denim. Fabric, dyes, country and dates of manufacture, design subtleties worthy of a jeweler - historic denim enthusiasts (which includes, in the world of fiction, Carmy from The Bear) have their eyes up. Still, more importantly, they have made us discover how much art can be hidden behind what looks like just old jeans. This sub-culture was shaken a couple of months ago by the discovery of the denim equivalent of the Holy Grail, a find compared to the American flag on the moon in terms of rarity. It is a pair of work pants from the Gold Rush era, belonging to a man named John Dement, an Oregon merchant who had fought in the Mexican-American War that happened between 1846 and 1848 and recovered from the wreck of the S.S. Central America, also known as the Ship of Gold, which sank off the North Carolina coast in 1857 with 425 passengers on board and a massive cargo of gold worth $756 million today. The wreck was not found until 1988 and for the next few decades the difficult and complex story of recovering its treasure, which included not only gold but also hundreds of personal items that belonged to the passengers, including the famous jeans, which were auctioned off last December by Holabird Western Americana Collections and sold last December for $114,000.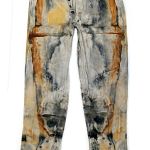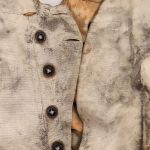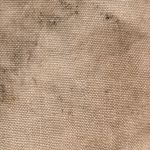 At this point, however, a debate has developed about the manufacturer of those jeans. The auction house catalog says the jeans represent one of the very first models produced by Levi Strauss. Experts have written that «the five-button fly is nearly identical, if not technically identical, to Levi's of today, inclusive of the exact style, shape, and size of the buttons themselves. We do not believe this to be a coincidence». There is one small but crucial problem, however: the S.S. Central America sank 16 years before Levi Strauss opened its store in 1873. Examined by Levi's chief archivist, historian Tracey Panek, the pants don't possess the brand's markings, with buttons and rivets entirely different from historical patterns and branding absent.«The pants are not Levi's nor do I believe they are miner's work pants», Panek declared to the press.
Another historian Robert D. Evans, however, had already addressed this very issue in the auction catalog, including an entire essay that, for short, concludes that Levi Strauss would have introduced copper rivets in '73 but would have started making workwear as early as '57 - based on a certain amount of material evidence that the pants were practically new and especially not composed of luxury materials, probably bought by Dement just before he embarked on a trip to San Francisco, there where Levi Strauss was the largest denim manufacturer and distributor, Evans concludes that «these pants so closely resemble the Levi's of today in so many ways that it seems highly improbable that they came from anywhere else».