Gucci had to withdraw some products from the market
The distinction between fur and felt has cost the brand dearly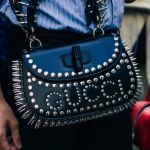 Gucci was one of the first brands to move in a completely fur-free direction, committing to eliminate fur back in 2017. In line with this policy, the brand does not use angora or rabbit fur in any of its products and adheres to Animal Welfare standards. A few days ago, to mark the Lunar New Year, which celebrated the Year of the Rabbit, Gucci's website featured several men's and women's accessories made of "100 per cent rabbit felt" for sale, including fedoras and a leopard print cloche. Advertising for the collection also featured models cradling rabbits in a colourful pastoral setting, which some in the public called distasteful. The company was then confronted with questions about how rabbit felt, made from the animal's own hair, was compatible with its policy of banning fur.
BOF
reports that in response to the criticism, the brand has withdrawn all products that were at the centre of the
controversy
. The decision was made after a number of insiders, including filmmaker and activist
Rebecca Cappelli
and Jadedigital columnist
Marcus Pentzek
, expressed disappointment with Gucci's decision.
«Exploiting rabbits in advertising and selling products that hurt them is no way to celebrate the Year of the Rabbit»
, Cappelli wrote in a LinkedIn post. Although Gucci pointed out that the rabbit felt used is a
«product from the food supply chain of European farms»
, they decided to
suspend
the products anyway.
«To avoid possible misunderstandings among our customers, these products have already been removed from our channels»
, the brand said. The decision to remove the rabbit felt products reflects the fact that not all consumers can make this distinction.