Before being appointed creative director, Alessandro Michele was about to resign from Gucci
How a coffee changed the Roman designer's life and the history of the brand
Guest of Muschio Selvaggio, the podcast hosted by Fedez and Luis, Alessandro Michele told the "behind the scenes" of his appointment as Creative Director of Gucci in January 2015. Brought to the brand by Tom Ford, creative director at the time, in 2002, four years later Michele was promoted to Senior Designer while in 2011 he became associate director of the creative director Frida Giannini, at the helm of Gucci since 2006.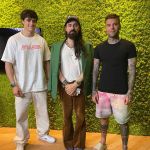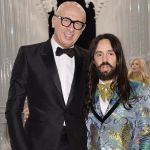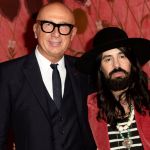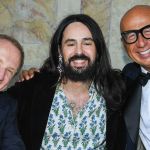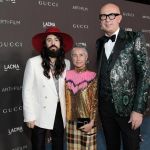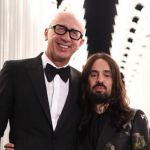 Despite his rapid rise in the Gucci hierarchy, four years later Michele was ready to leave. "It was unexpected as I was leaving. And so on the verge of resigning I was invited for a coffee and it all started from there," he said during the podcast. "I was a little fed up with what I was doing before. I had already started doing other things, I had become the creative director of Richard Ginori because I collect porcelain and various antiques" added Michele, ready to move to London to design costumes for cinema before going to get the coffee that has "changed my life" with the CEO of Gucci, Marco Bizzarri.
The intuition of Bizzarri, who was impressed by Michele's house, a collector of porcelain in fact, but also of vintage miniatures and a great lover of history, proved to be more than successful, actively contributing to relaunch the brand taking it towards a new creative dimension and media. Michele himself, already with his suitcases in hand, has fished from his enormous cultural baggage (just follow the interview to get an idea) to give Gucci back the luster of the past. Notoriously shy and not eager to give interviews, during his appearance at Fedez's show the Roman designer told many anecdotes about his work, from his friendship with Harry Styles to the birth of the collection with Balenciaga.