Will Matthew Williams save Givenchy?
A new kind of designer for a new kind of luxury
On Monday, LVMH officially announced the appointment of Matthew Williams, founder of 1017 Alyx 9SM, as Givenchy's new creative director. Williams is the third creative director of the brand in less than four years and the comparison between him and the designer who preceded him, Clare Waigth Keller, gives the measure of how much LVMH wanted to change its aesthetics and narrative. Williams, unlike Keller, whose career had developed between Ralph Lauren and Tom Ford's studios, comes from the same creative horizon, mixed with product design and music, from which Virgil Abloh, Heron Preston and Kanye West come. His represents the figure of a new type of designer, devoid of formal pedigree, who is not only the creator of a collection of clothes but the main catalyst of a cultural buzz that takes place around the brand – with a shift of focus from design products in itself to the values, identity and aesthetics of those who make them. But to understand how Williams has become the ideal figure to relaunch Givenchy by developing and perfecting this new role of the luxury designer it is necessary to retrace his career and look at his idea of fashion.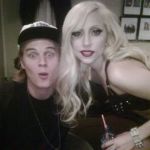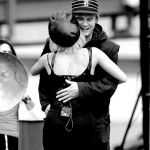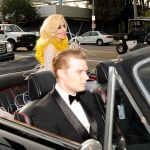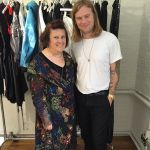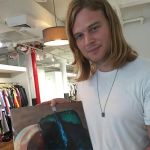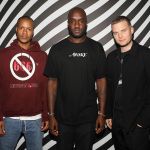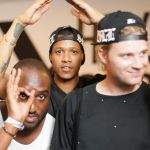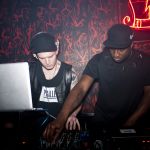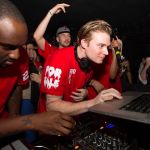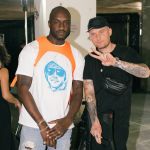 The beginning of his career can be traced back to 2008, when he became creative director of Haus of Gaga, Lady Gaga's creative team – a position he held until the fall of 2010. He later worked as an art director with Kanye West for Donda Academy, where he met Virgil Abloh and collaborated with Nick Knight's SHOWstudio. In 2012, he, Abloh and Heron Preston along with Justin Saunders, YWP, Florencia Galarza founded the DJ and designer collective Been Trill that became a kind of viral streetwear brand thanks to an aggressive social media strategy that Williams himself told Dazed in 2015:
«Because of our social media presence we can amplify a small, spontaneous idea so it seems much bigger than it actually is».
Words that, in hindsight, tell a lot about the kind of approach Williams would follow for his Alyx - a welding between brand identity and the designer's personal aesthetic conveyed through social media that was, in essence, the natural evolution of that strategy of "artificial virality" already experimented with Been Trill. However, the collective's work was not well received after the social media push was exhausted, moving from a brand worn by Rihanna and Drake to collaborating on capsule collections with a brand like Budweiser, so much so that Highsnobiety called it "an embarrassing footnote in streetwear history" and A$AP Rocky disasperated it on its track Multiply : «I ain't really fuckin' with that Been Trill / Swear them niggas booty like Tip Drill / Nah I ain't really into throwin' shots / But these mothafuckas better give me my props…».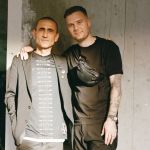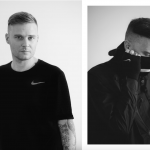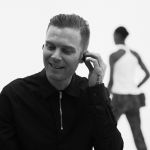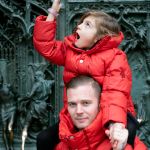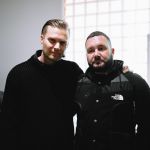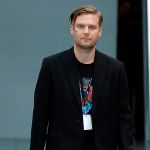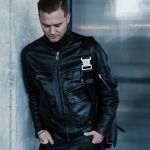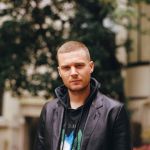 In 2015 1017 Alyx 9SM was born (at that time simply Alyx, the name will change from 2018 onwards) taking the name from Williams' daughter and with the backing up of Slam Jam founder Luca Benini. The brand focused on womenswear collections for the first two years and only in 2017 launched the first menswear collection. After an initial period of adherence to the codes of luxury streetwear, the brand developed its monochrome aesthetic, based on sharp sartorial silhouettes, long tight coats with metal straps, jackets paired with leather pants and camo and python patterns that interrupted the flow of black looks with dazzling flashes of white and neon green, cross-body bags and Chelsea boots with massive soles. Alyx's first show in Paris for the SS19 is still one of the best debuts of recent years for a designer on the catwalk – characterized by a precise and immediately recognizable aesthetic vision. Lyst's data on online brand searches demonstrates its rapid success: Alyx has seen a very strong year-over-year research growth of 610% with 150,000 mentions on social media in the last year alone.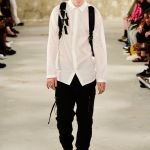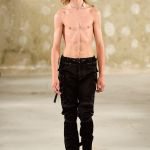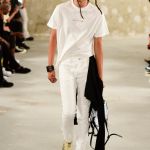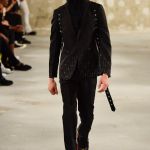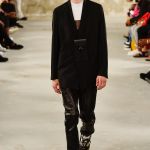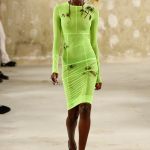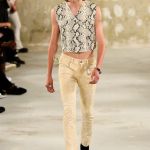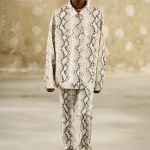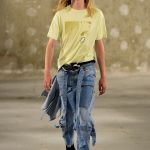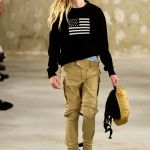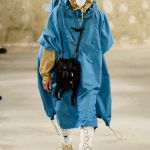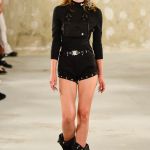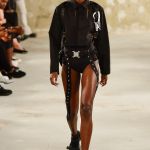 The brand's precise aesthetic sensibility, its minimalism and its almost military practicality – intelligently declined by Williams in an extraordinary number of collaborations with brands such as Nike, Stussy, Dior or Guidi decreed its success. According to Lyst's analysis, the spikes in online searches for Alyx have been in conjunction with Williams' collaborations with celebrities or streetwear and sportswear brands. It is not appropriate, in any case, to define Williams's as streetwear sensitivity because it was the same designer who refused the use of that term during the BoF Voices event last November:
«Streetwear is a very loaded term. I'm interested in modern craft. As designers, we need to be proposing what the future could look like. I see myself as a bridge for kids who are into T-shirts and sneakers but through Alyx they can find out about tailoring or leather pieces.».
His strong media presence, highly publicized collaboration policy and reliance on the star power of the celebrities surrounding himself and the brand, have made Matthew Williams a figure straddling the designer and the influencer capable of catalyzing a type of media interest that transcends design in and of itself and involves an entire cultural horizon – a figure who is representative , in short, of the new conception of luxury that characterizes fashion in recent years.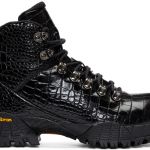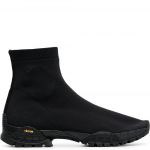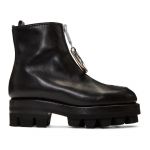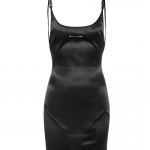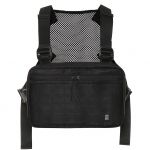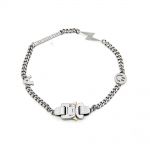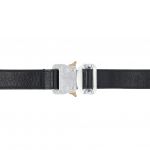 In short, Williams' appointment from Givenchy responds to the needs of a brand that has slowly slipped into the background in an era when the top players in the industry found a strong and distinctive voice and that today needs a voice and a precise identity that can accompany it towards the next chapter of its history just as Riccardo Tisci in his twelve years of creative direction transported it from the world of traditional fashion to that of luxury streetwear. What we'll probably see from Givenchy is a shift of aesthetic codes in which some already read watermarked the change in the world of luxury. As Vanessa Friedman said while commenting on the nomination in The New York Times:
«The future of luxury will have less to do with a designer's ability to cut a pattern than their ability to amalgamatethe broader cultural moment.».
It will therefore be the cultural relevance that Williams will be able to acquire and his ability to mix traditional luxury with aesthetic universes far away from it the real keystone of the new Givenchy that we will see next October – a Givenchy of which soon, for better or worse, we will finally return to talk.