Fiorucci unveils the first menswear collection by Daniel W. Fletcher
A tribute to the brand's archive and to New York in the 70s and 80s
Daniel W. Fletcher's first menswear collection for Fiorucci traces its roots back into the brand's history. The British designer explored the archive of the 1970s and 1980s, looking through original sketches, denim painted by Keith Haring and Elio Fiorucci's personal objects, items that evoke the irreverent and cool vibe that made the concept store popular, but also the London club scene and New York's hedonism of Studio 54.
"I'm hoping to pay homage to the history of the brand, but to write its next chapter, taking it to a new place and establishing what Fiorucci is for 2020, while still retaining the sexy, hedonistic spirit of the brand in the Seventies and Eighties." - said Fletcher to GQ UK explaining his ideas as the new creative director –"I did a lot of research before I started in the role and I knew that I wanted to take it back to the true heritage of the brand, but I could never have dreamed of how incredible the archive was going to be. I went in my first week on the job to the huge warehouse outside London, which is filled with boxes and boxes of original garments, look books, videotapes, original sketches from the Seventies, hand-painted jeans by Keith Haring, letters from Terry Jones to Elio, all of these incredible pieces of history that hadn't been looked at for years. I'm looking forward to delving even further next season!"
The result is a series of looks including iconic Fiorucci items such as shiny vinyl pants, a lot of denim, animal prints, "Boom" graphics that recall Roy Lichtenstein's pop art, the iconic tee with angels, funky twist shirts, but also some new items.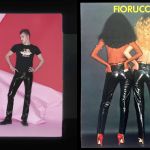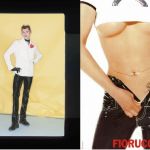 For the first time, in fact, the collection includes tailoring with flared wool trousers, heavy mustard tuxedo jacket, checked coat and satin bomber jacket.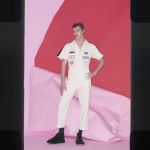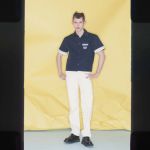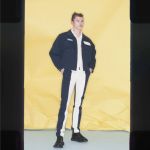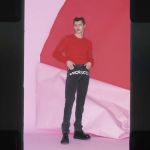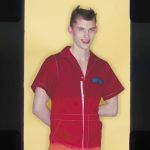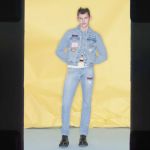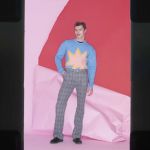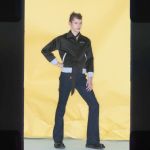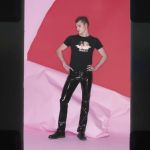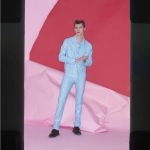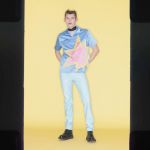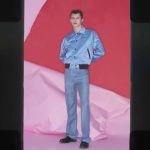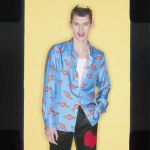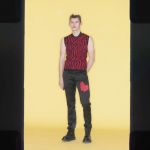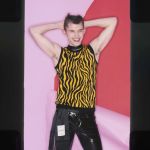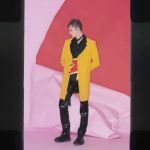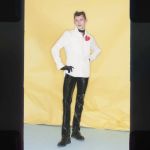 "The idea is to take things to the next level to work out what the future of Fiorucci looks like and work to elevate that into a full collection. For this first one I wanted to think of what you think about when you consider Fiorucci, and for me that's a 1970s New York party vibe."
Fletcher said, emphasizing the intention to develop the brand's offer by launching also bags and accessories for men and designing more and more avant-garde creations, even if there' s no trace of this in the FW20 lookbook yet. The new collection marks Fiorucci's small and cautious step into the future, aiming to remind Gen Z of its past coolness and give a taste of what could be the brand under the leadership of what many describe as one of the most interesting contemporary British designers.