Give me 5: NYFW's must see moments
From the fight between Cardi B and Nicki Minaj to the Rihanna all-inclusive show
Not just clothes. Fashion weeks are so much more. These are moments to show what we will wear in the next months, but also when we meet friends or fight with enemies; they are an opportunity to get publicity or to make your debut in the society; they have increasingly turned into incredible happenings and less into alternating looks.
Here are 5 moments that have characterized this NYFW SS19.
Cardi B vs Nicki Minaj
New chapter of the feud between Cardi B and Nicki Minaj. After the misunderstandings unleashed by the unfortunate collaboration for the single Motorsport and the alleged reconciliation during the last Met Gala, they quarreled again. The two rappers met at a New York Fashion Week event, the Harper's Bazaar Icons party, which was held at the Plaza Hotel. According to TMZ, Cardi B approached Minaj's table with the intention of asking for explanations as to why her colleague had spoken ill of her, but was pushed away by a guard. Result? The star of Bodak Yellow point took off a shoe and threw it against Nicki. This episode was followed by a long series of posts on social media, including one in which Cardi B accuses the enemy of insulting her daughter Kulture, born from the love with Offset, writing:
"When you mention my child, you choose to like comments about me as a mother, make comments about my abilities to take care of my daughter is when all bets are fuckin off!!" Exclusively at Queen Radio, Minaj then denied the fact, declaring herself "mortified" by what happened and specifying "I would never talk about anyone's child or parenting. I don't care about anyone's parenting, and it is so crazy to me that people always need to make Onika the bad guy."
WATCH: Cardi B caught on camera trying to fight Nicki Minaj at a #NYFW event last night. @TMZ reports Cardi B threw one of her shoes and Minaj and was escorted out by security. pic.twitter.com/shNIP7Vkqb

— Nina Harrelson (@NinaHarrelsonTV) 8 settembre 2018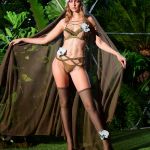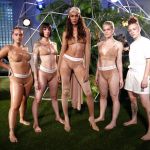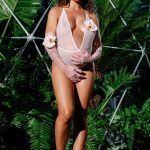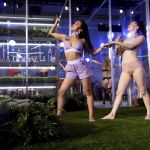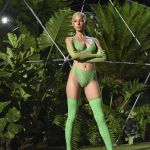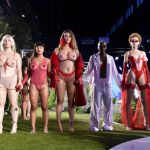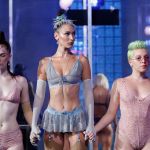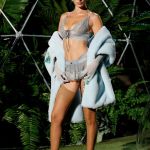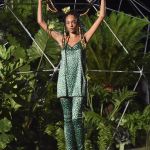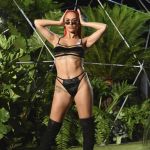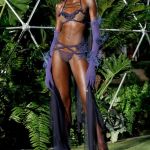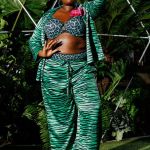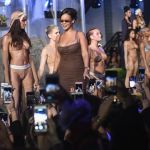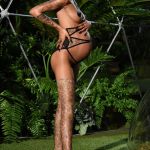 Not just a show, but a real celebration of the female body and the sisterhood, recreated through a delicate and moving choreography. Rihanna continues to spread her philosophy of beauty as a synonym of inclusiveness and diversity, bringing on the catwalk, transformed into an Eden made of wild nature, flowers and pyramids covered with vegetation, a cast of models with all kinds of ages, shapes, sizes and colors. There were the curvy Paloma Eissner, the top Gigi and Bella Hadid, Joan Smalls and Slick Woods who paraded with stockings and a body cut out that showed off the baby bump, pregnant as the dancer Janina Thompson, but also many others girls: skinny, with cellulite, scars, muscular, low, tall, black, pale, shaved or with long hair, ... Then at the end of the show, she arrived, Riri, beautiful with a tight mini-dress: she made her entrance on the notes of Love Me Tender, an Elvis classic sung by Nicolas Cage, and the show has also become an answer to all the haters who for months have body-shamed her.
Back to school trend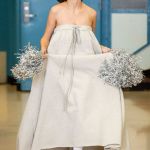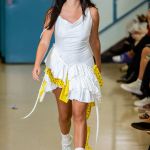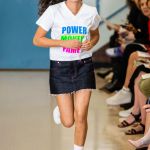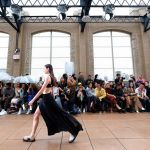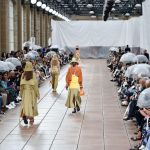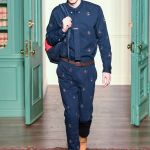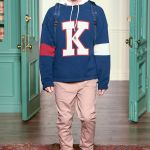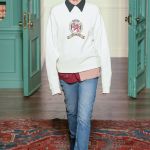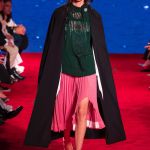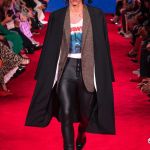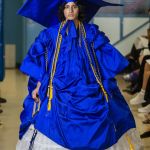 Everyone knows it, even at the NYFW: in September it's time to go back to school. It will be for this habit that many designers have chosen to re-propose on the catwalk set and looks inspired by the life in the class. Library, college, high school, any stylistic declination of the topic, from preppy varsity jackets to the touch up to cheerleader uniforms, it's fine for the next SS19. If you do not believe it, ask Kith who showed its collaboration with Tommy Hilfiger in a kind of fake bookshelf with models in logo pullovers, baseball caps and canvas backpacks or to 3.1 Phillip Lim who paraded at the new Design High School. And what about Raf Simons for Calvin Klein 205W39NYC? The Belgian designer was inspired by the cult film The Graduate and dressed Kaia Gerber & Co. with a touch and cloak typical of American graduation ceremonies, as did Vaquera who invited guests to a café filled with plastic chairs to see his graduate, cheerleader, prom queens or girl outfits with a scholarship for sports.
Kanye West in Prada Linea Rossa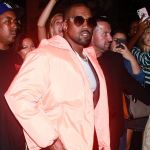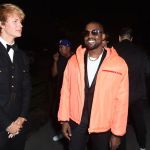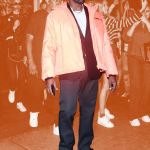 On Friday night, Kanye West attended the Ralph Lauren 50th anniversary show-ceremony. Do you think that for this important occasion he wore an item disegned by the iconic American fashion designer? Wrong. The eclectic star has opted for a bright orange jacket signed Prada Linea Rossa and Prada Cinéma sunglasses, confirming his love for Miuccia Prada, who in a recent tweet he defined his "godmother". The return of the Prada Linea Rossa brand has conquered other stars besides West, like A$AP Rocky, Migos and Ansel Elgort.
Lola goes on her own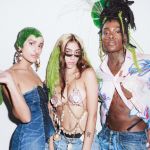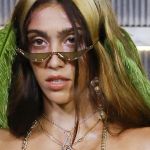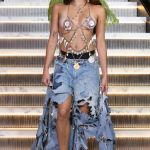 Mum would be proud. Lourdes Maria Ciccone Leon, daughter of Madonna, made her debut on the NYFW runway at the Gypsy Sport show. The twenty-year-old girl left everyone speechless with her daring look: breasts covered only by a chain of shells, ragged low-waisted jeans that did not hide her briefs, micro glasses, dad sneakers, green feathers in the hair, hairy underarms and legs. This is not Lola's first experience in the fashion world, though, Stella McCartney hired her as the face for the Pop perfume, while Converse has entrusted her for an advertising campaign.