Sunday Escape - Los Terrenos
A charming house in the wooded hills of Mexico
Are you looking for a holiday home that blends into the surrounding nature?
The architect Tatiana Bilbao has designed a very characteristic just outside Monterrey, Mexico, a place also known as "City of the Mountains".
What makes this residence special, called "Los Terrenos" or "The Terrains", are the exterior walls covered with mirrored glass that reflect the trees and the wooded landscape in which it is immersed.
The house is formed by two curvilinear structures surrounding a swimming pool. The first includes a furnished kitchen, dining area, and living room. It has a rectangular plan, is surmounted by an asymmetrical roof, the particular glass envelope extends from the floor to the ceiling as does a ceramic zigzag pattern. This kind of lattice has multiple functions: solid and permeable floor, partition wall, structural wall and a semi-open wall that allows ventilation and sunlight to flood the interior spaces.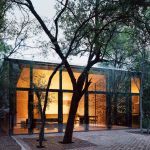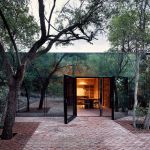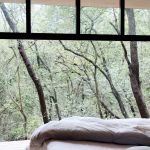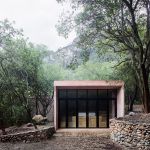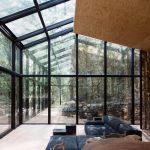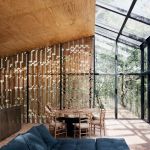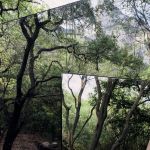 The second volume has an L-shaped plan and walls made of beaten earth and clay bricks. Inside it houses wooden platforms and stairs and two bedrooms oriented in different directions, but both have a retractable glass partition that allows the interior space to be opened to the outside.
A third structure facing the crown of the trees has yet to be built.