5 things to know about 'Donda', Kanye West's new album
Simply, the most anticipated music release of the year
Yesterday, DefJam Recordings and Pusha T announced on their social channels that Kanye West's new album, Donda, will be officially presented at eight o'clock tomorrow night, July 22, at Mercedes-Benz Stadium in Atlanta. A few hours ago, moreover, Kanye West himself returned to publish on Instagram at the launch by publishing a carousel of photos detailing his outfit and then gave his fans a brief taste of one of the new singles on the album, No Child Left Behind, sharing a new Beats by Dre advertisement starring Sha'Carri Richardson, the athlete recently ended up in a controversy after being suspended for a month from Olympic competitions for consuming marijuana.
To better understand what to expect from the upcoming release of the album, here are 5 things to know about Donda, kanye west's new album.
1. The title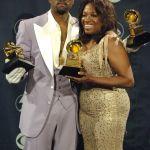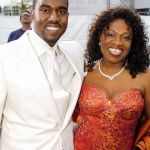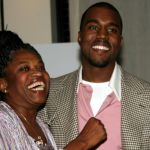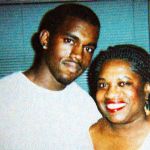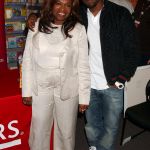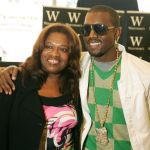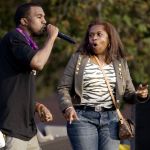 Initially, after the release of the video for Wash Us In The Blood, it was said, based on rumors mentioned by the director of the video, Arthur Jafa, that the new album should be called God's Country. The rumor was later denied last June, when Kanye's manager, Abou Thiam, seemed to have confirmed on Instagram that the real title of the album was WestDayEver. He too has been denied by the official press releases, which have instead declared that the new album will be called Donda, a title that had already been considered among the possible for the new album, and that gives West's new work a very personal meaning: Donda West was Kanye's mother, who passed away in 2007 following complications from surgery. Donda West was Kanye's first manager as well as a professor of Literature at the University of Chicago and it was she who passed on her son's love of art and creativity. In addition, West's Donda Academy, which also included Virgil Abloh and Matthew Williams, was named after her.
2. Kanye and Kering?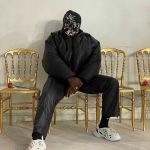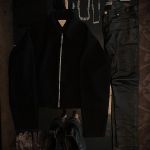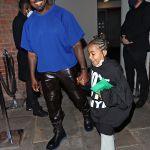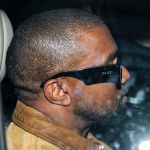 In the photos he shared yesterday, Kanye wears a Bottega Veneta bomber jacket and a pair of Saint Laurent pants. Last week, however, he was present at Balenciaga's Couture show in Paris. Before that, Kanye had been one of the few guests at Bottega Veneta's first closed-door fashion show in London while in other of his previous public appearances, including the presentation of Yeezy's Season 8 in Paris, he had worn Gucci glasses. All of these brands belong to Kering – a curious alignment for a public figure who was known as Louis Vuitton Don. According to some assumptions published by @hftgroup, the preference given to Kering could be a form of revenge on LVMH, which would not have respected some agreements relating to The conglomerate's entry into the conglomerate's stable as well as to his possible important creative role within Louis Vuitton.
3. The cover art
North West, an eight-year-old girl, or the great artist Louise Bourgeois? The first page that shared the artwork on Twitter has in fact attributed it to Kanye's daughter, whose name appears engraved in the necklaces that appeared in yesterday's Instagram posts; but the work is actually a remake of a painting by Louise Bourgeois, belonging to the series Les Femmes Rouges.
4. There is no Yeezy but there's Nike
In the Beats by Dre advertisement with which his new single was presented, the first shot depicts a pair of Nikes. Kanye and Nike have a complicated relationship to say the least. To sum it all up, it could all be traced back to an alleged non-payment of royalties by the Beaverton company to Kanye, who spent the following years speaking ill of the brand. Not least, during Thanksgiving 2019, Kanye West was seen wearing a pair of Nike ISPA Air Max 720s – a signal that many read as easing tensions. However, it is perhaps more likely that the upheaval of Sha'Carri Richardson, an athlete sponsored by Nike, has made it impossible to have other sneakers, especially the Yeezy produced by rival adidas.
5. Sha'Carri Richardson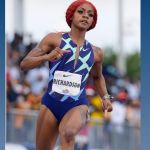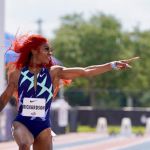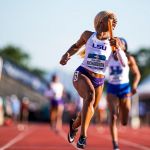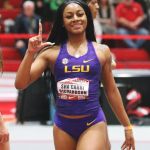 The story of Sha'Carri Richardson, an athlete disqualified from the U.S. Olympic team after testing positive for marijuana. Her case has become a hot topic of public debate because the athlete, very young as well as one of the ten fastest female athletes ever, had been punished for consuming a substance that is not doping and, above all, as self-medication after losing her mother – another trait that links her biography to that of West. Nike, her sponsor, gave her her support, as she already did with Naomi Osaka and Colin Kapaernick, and Richardson immediately became a public figure of enormous importance, a symbol of the oppression represented by the unjust and too rigid Olympic establishment, as well as one of the most beloved faces of the American and international Black community.