A designer went to Paris Fashion Week in the uniform of a far-right group
He had dinner with Kanye West and brought Michèle Lamy arm in arm wearing the Pemuda Pancasila uniform.
The history of fashion is full of military outfits – yet there are particular signs or uniforms that hide unhappy meanings or affiliations. Everyone remembers the time when Melania Trump's military suit was associated with Nazi uniforms by Diet Prada, but recently, as Vice reports, during Paris Fashion Week, another personality from the fashion world decided to wear the uniform of one of the most bloodthirsty paramilitary groups of the '900: the Pemuda Pancasila of Indonesia, a militia that during the 60s supported the military dictatorship of President Suharto, organizing death squads that killed, according to estimates, about a million political dissidents between 1965 and 1966 and that now count as many as three million members. The person in question is the Indonesian designer/influencer Arnold Putra, famous for having created a few years ago a line of accessories containing human bones of which a bag made of alligator tongue and whose handle was the actual spine of a child became viral.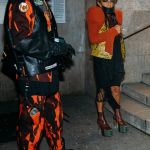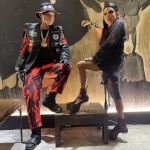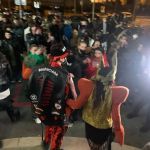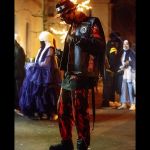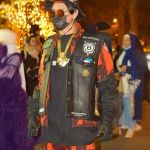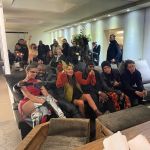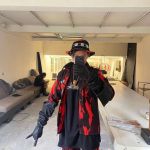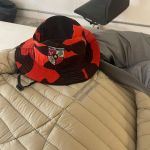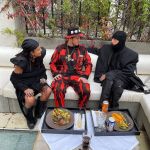 Specifically, Putra wore the outfit during Rick Owens' show at the Palais de Tokyo, and the photos of the event show him sitting with Owens and his wife Michèle Lamy and also in the act of leaving the venue arm in arm with Lamy herself wearing, among other things, a Balenciaga leather vest over his uniform. In another photograph he is seen sitting with Kanye West, Julia Fox, Pusha T for an «epic dinner». The Pemuda Pancasila military group was made famous in 2012 by the documentary The Act of Killing in which the former head of one of the death squads, Anwar Congo, reconstructed the mass executions. According to author Soe Tjen Marching, interviewed by Vice about it: «[They] were responsible for atrocities like murder, rape and mutilation and were still allowed to get away freely […]. Their impacts can still be seen and felt even today in the stigmatising of survivors and victims, as well as harmful racism and discrimination between Muslims and non-Muslims».
Arnold Putra is the epitome of evil he brags about giving fake designer goods to indigenous people in exchange for human remains and prized items from their culture. pic.twitter.com/3mvMGhPoA0

— TOM FRAUD (@SuperiorGab) March 25, 2020
Given the intransigence of modern cancel culture, it sounds strange that a designer like Putra is still welcomed with open arms by the fashion elite: as the artist Tom Fraud denounced on Twitter two years ago (the post you see above is the beginning of a long thread), calling Putra "the epitome of evil", on the designer's Instagram channel you can see his greatest hits that include boasting of having donated fake luxury goods to remote indigenous tribes from all over the world, taking pictures with the aforementioned indigenous people flexing designer accessories, using a hashtag with the N-word to describe his dogs along with a hashtag about the Ku Klux Klan, making Instagram stories flexing animal souvenirs of endangered species, bringing Anton La Vey's Satanist Bible to an Indian temple for the hell of it and taking pictures with North Korean army officers.