There is a university course on Kanye West
But how many university credits can you get with it?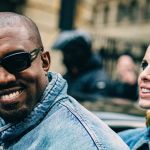 Beyond his latest social rant against ex-wife Kim Kardashian and his new partner Pete Davidson, Ye continues to be a topic of interest for many reasons other than gossip. Rapper, producer, artist, designer, politician: in the wake of Netflix's three-part documentary Jeen-Yuhs, professor Yassin Alsalman decided to explore the many facets Kanye West has taken on over the years by introducing a course entitled 'Kanye vs. Ye: Genius by Design' at Concordia University in Montreal, Canada. And while recent events make Ye the perfect candidate for a psychiatry case study, the course will rather cover Ye's career from his beginnings as a producer in Chicago to his rise to his current status as one of pop culture's most influential (and controversial) artists.
The professor stated on his Instagram that he will be teaching a unique course on all things Kanye, aimed at stimulating conversation about creativity in design, media and music by looking at all of the rapper's work over the years. According to Alsalman's post, the course focuses primarily on themes of "community, creativity, responsibility, fame and mental health, dreams and nightmares - and most importantly, self-actualisation". Using Kanye's albums as a cultural, artistic, and personal lens to study the evolution of his genius, the course explores the concepts of 'Kanyetive Dissonance' - the unique, complex, and controversial natures and contexts of Kanye's output.
"Kanye vs. Ye: Genius by Design" - which is limited to 200 students - is just the latest of many celebrity-focused courses to appear on a university curriculum, joining UC Berkeley's on Frank Ocean and NYU's on Taylor Swift.