The link between Mercedes Maybach and hip-hop culture
How the German automaker entered the rap narrative
There are bars that go down in rap history for their deep meaning, for the joints they generate or simply because they are beautiful, then there is "Racks on racks on racks, Maybachs on 'Bachs on 'Bachs on 'Bachs," a declaration of immortality. "Gotta Have It," taken from Watch The Throne, is one of the most iconic tracks by the duo Kanye West and Jay-Z at the dawn of the last decade, as well as one of the most successful anthems of luxury in the recent history of rap, a genre that on almost vulgar opulence has built much of itself. And there is nothing more opulent than a Mercedes Maybach.
The relationship between the luxury car brand and the hip-hop world is marked by a series of events, mainly related to crime, but with a very clear sense. The first known rapper to buy a Maybach was Ja Rule in 2002, then a few years later he was arrested for possessing an unregistered weapon, which was clearly crammed into his capacious Maybach. Some time later, glasses containing codeine were photographed in T.I.'s Maybach: rap and the underworld have always been intertwined, but what is a German car doing in the middle? It's part of the game. It is estimated that there are more than seven hundred references to Maybach in rap songs - Future even named a song after Maybach - so it is no mystery that the Mercedes-Benz-related luxury car appeals to rappers. The reason can be traced to its physiognomy: Maybachs are overflowing, in every sense of the word.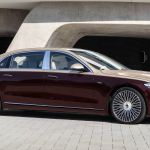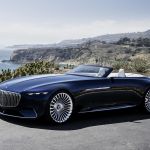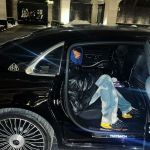 Famous for their length, renowned for the quality of their interiors and the number of options available, Maybachs have a troubled past behind them, including a withdrawal from the market a few years ago. Early in its history, Maybach was also a supplier of engines for Nazi panzers during World War II, and it was not until 1997 that the first car signed by the brand founded by Ferdinand Graf von Zeppelin and Karl Maybach in Stuttgart in 1909 was unveiled. It was 2003 when Maybach's first model was released on the market, the Mercedes-Benz Maybach. It sounds like the beginning of a beautiful story, certainly it is the starting point of the Maybach myth, built right at the beginning of the 21st century. And while it is true that the early life under the Maybach-Manufaktur name was unprofitable from a sales standpoint (of the 3,000 units to be sold annually, only 244 were sold in the "most prolific" year for the German manufacturer), it is evident how Maybach had a fascination all its own for American rappers. In 2003, Jay-Z mentions the brand on his retirement album, The Black Album. In 2004, basketball player Sebastian Telfair arrives at his graduation ceremony behind the wheel of a Maybach loaned to him by Jigga himself. In 2006, Busta Rhymes "defends" his 'Bach from a pedestrian caught spitting on it in Chelsea, New York City, and is charged with assault.
Hardly the top management of Maybach must have liked these episodes. However, there was nothing they could do to clean up their brand's reputation, because Maybach, like the luxury it embodies and like its average owners, is highly exaggerated. It is a car for rich middle-aged men with full wallets driven by ex-gangsters who have found in rap the solution to their problem with the road, where they come from, and who can now tread in a gleaming German sedan. For a rapper, this is a detail that makes all the difference. Rick Ross, who has done business with the Maybach name, calling Maybach Music Group his label, knows something about it, going so far as to tattoo the automaker's logo on the left side of his face.
The uniqueness of Maybach is actually all here. It is not a Ferrari or a Lamborghini, that is, a universally known car, it does not sell like they do, it does not have the number of mentions in songs that Bentley and Rolls-Royce have, and yet it has its cult aura, reinforced by the episodes, the history itself, and everything it represents, more than by sales. When for the "Otis" video Jay-Z and Kanye West disassembled and reassembled a Maybach 57 in their own way, the German brand was already on the brink of bankruptcy (it would later close in 2013), yet its myth was more alive than ever. Ye and Hov's move was transcendental, as baroque as they and Maybach, and would not have lent itself well to any other vehicle. What you do on a Maybach, stays on and for a Maybach.
In the long run, Maybach's weight on American culture led Mercedes to retrace its steps, reintroducing the branding starting in late 2014 for certain aircraft, such as the Mercedes-Benz Maybach S-Class, Maybach G Wagon, and Maybach GLS. Maybach's propulsive thrust coupled with its specific weight in the collective imagination played a crucial role in allowing Virgil Abloh to collaborate-after having done so with Mercedes-with the Stuttgart-based manufacturer, working with Gordon Wagener, Chief Designer Officer of Daimler AG, on the Project Maybach prototype; rethinking in his own way the S-Class, made in one hundred and fifty examples, and signing a line of clothing that immediately sold out. Abloh effect, Maybach effect.