Did the feud between Kanye West and Nike just end?
The rapper was spotted while trying out a pair of Air Max on Thanksgiving
It was 2013 when Kanye West - after entering the world of sneakers with his Nike Air Yeezy - decided to end his relationship with the Swoosh, in a rather stormy way. In a 2018 interview, Kanye compared Nike to Obama (with whom Kanye has never had a good relationship), calling it "perfect, but that will never really change anything." The end of the collaboration between the two parties is actually due more to economic than ethical reasons, and concerns an alleged non-payment of royalties from the Beaverton company to Kanye.
That moment was one of the biggest sliding doors in the recent history of the sneaker game: Kanye's arrival in adidas, Yeezy's production and the huge success generated both in terms of imagery and economics (we talk about profits of 1.5 billion in 2019 alone) are among the main reasons for the adidas renaissance of the 2010s and among the most important moments in the world sneaker market. But what would have happened if Kanye had continued to work with Nike? What would have been the silhouettes of the Yeezy, how much creative freedom would Kanye have gained? And how would he use it?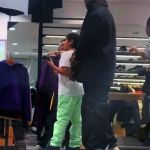 All these questions came back to life a few days ago, during Thanksgiving, when Kanye was seen trying out a pair of
Nike ISPA Air Max 720s
while shopping with his grandson Mason Disick. The ISPA (Improvise/Scavenge/Protect/Adapt) line is part of Nike Sportswear' special projects, aimed
at sustainability and experimentation
. The Nike ISPA Air Max 720 is one of the best and most eye-catching designs in the ISPA line, made of responsive modules visible on the sides of the shoe and a futuristic aesthetic, similar in some ways to the one Kanye has decided to employ in the last Yeezy.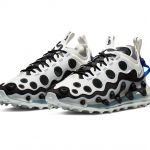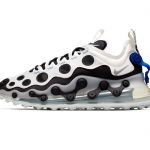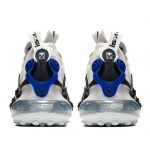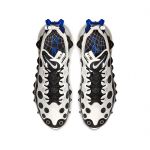 It's unclear, to this day, whether there's anything behind the strange photo of Kanye trying Nikes in store. Yeezy's total creative freedom makes it quite difficult to imagine a hypothetical departure from adidas, and it's not even said that this photo could be the beginning of a "peace" between Kanye and Nike, after years of dissing that began with "Facts", a 2016 track in which Kanye had said "Nike treat employees just like / Gave LeBron a billi' not to run away".