The Kanye West's Touch
All the fashion creatives that went under DONDA, the company founded by Ye
What do Virgil Abloh, Heron Preston, Matthew Williams and Jerry Lorenzo have in common? A name: Kanye West. Or perhaps more than a name, since in the last decade the Chicago's rapper, producer, stylist or more simply creative seems to have become almost a synonymous of success. It's not a coincidence if in 2014 Ye sang Midas Touch, quoting the legend of the king of Phrygia who turned everything he touched into gold and creating as years have gone by an unintentional continuity with his very own evolution in the world of business.
Kanye's work and his influence over the past few years have become one of the biggest hints to the rise of many young designers that are re-writing the contemporary fashion industry. In addition to making him go from a bankrupt star to a $1.3 billion billionaire, the "Kanye's touch" has blessed and brought to success dozens of designers who gravitated in the world of West, from personal friendships to the members of DONDA, the creative company founded by West in 2012 with the intent to "collect what Steve Jobs has left."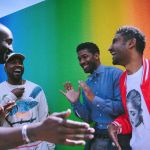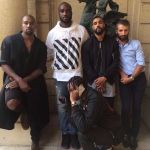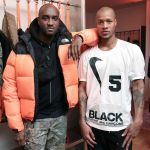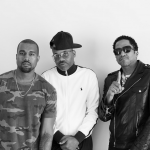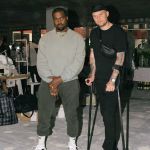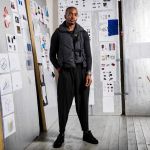 Born as an extension of the G.O.O.D. Music label, over the years the artists at DONDA worked at the artwork and tour designs of many Kanye albums. A different road than the one West imagined for DONDA, that was originally founded with the goal to become a "trillion-dollar company" engaged on different fronts: amusement parks, video games, air transport, cars, hotels, restaurants and even alternative energy resources. West himself, according to TMZ, also registered a brand called Donda Cosmetics with the intention to launch a line of make-up and perfumes; an idea that seems to be back after the news of a possible Yeezy Cosmetics line.
Although Kanye's world domination plan was quite unsuccessful (according to Gawker, Ye struggled to convince potential investors), DONDA has turned into a real talent factory for many creatives who, once they have gone through to Kanye's court, have carved out their role in the fashion industry. The last in order of time is Matthew Williams, who founded and directed 1017 Alyx 9sm together with Luca Benini, and now has been nominated the new artistic director of Givenchy.
The relationship between Williams and West starts in 2008, when the British designer made the suit worn by Kanye at the Grammys, then goes up to Been Trill, the brand founded by Williams together with Virgil Abloh, Heron Preston and Justin Saunders just to name a few. Among these three, Abloh is certainly the most famous; back in 2013 he founded Off-White and from March 2018 he is the creative director of Louis Vuitton Menswear. The friendship between Kanye and Virgil is of a novel kind: they both took their first steps into the world of fashion by working as intern at Fendi in 2009, and they gradually went from zero to that iconic embrace in tears seen at Abloh's first fashion show for the French maison.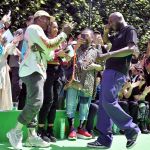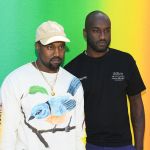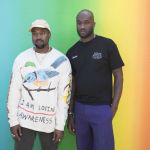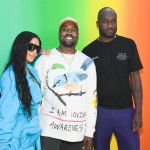 Another name that needs no introduction is definitely Heron Preston; designer, DJ, creative director and much more. Preston's journey into fashion began as a marketing specialist and social media director for Nike and then changed radically after meeting Kanye and working as Artistic Director for two cornerstones of Ye's discography, Yeezus and The Life of Pablo. After taking care of the merchandising for Justin Timberlake's Man of the Woods tour, Preston's rise took place during the FW19 fashion show of Paris Fashion Week, when the namesake brand finds the final consecration.
Furthermore, Yeezus' creative team also included Jerry Lorenzo, noticed by West and called directly to the DONDA court to work together. Son of the baseball player Jerry Manuel, Lorenzo started out in the world of sport, working first as Corporate Sponsorship Manager and then as Event Manager in the LA Dodgers. In 2012 he founded Fear of God, ringing over the years a series of successful collabs, from Nike to Vans to the last with Ermenegildo Zegna.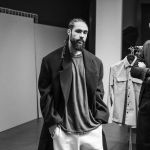 To stay in the fashion world, Samuel Ross himself owes part of his success to West. A part, because to notice his first brand 2wnt4 was actually Abloh, who decided to take him to work first at Off-White and then at Yeezy. In 2015 Ross founded A-COLD-WALL*, that quickly became one of the reference brands in the street world, with 1.7 million turnover in 2017, over 100 stockists worldwide and a continuative collaborations with Nike and Oakley. In short, another success of the "Kanye's Touch". A touch whose influence seems to go beyond West and reach the most common friends. This is the case of Ibn Jasper, Kanye's barber who lent his name to the iconic LV Jaspers. In 2012 he created his first sneakers together with Diamond Supply Co, while six years later he launched his brand, Stratica International. Last year he worked for Converse on the new Pro Leather design.
The one who with the "Kanye's Touch" who has gone from music to fashion is Don C, former manager and executive of G.O.O.D. Music and now is the founder and owner of the Just Don brand. In his curriculum two collabs with Jordan stand out, a capsule collection with Nicki Minaj and a rebranding work on different teams of NBA, MLS and NHL. Damon Dash, the man who discovered and signed Kanye West, is also part of the world of music. At the court of Dash and his DD172, Salehe Bembury started, then passing through Cole Haan to then land in Yeezy to work closely with West. He then became Head of Sneaker Design by Versus Versace, at the moment he is Vice President of Sneakers & Men's Footwear of Versace. One of the most worn sneakers of the last twelve months, the Chain Reaction, stand out in his CV.