Sfera Ebbasta and Andrea Petagna to open a new Healthy Color location in Rome
The healthy fast food lands in the San Giovanni area
Healthy Color, the colourful healthy fast food founded by Sfera Ebbasta, footballer Andrea Petagna and designer Marcelo Burlon, arrives with a new location in Rome that will open on Wednesday 23rd in Via Gallia 230 in the San Giovanni area.
The opening of the new Healthy fast food in the capital comes after the great success achieved with the launch of the first store in Milan in via della Moscova and after the opening, last February, of the first restaurant in Rome in Via Leone IV 64. In addition to this new store, there are numerous openings of the healthy fast-food chain throughout Italy: in the coming months, Healthy Color will in fact come with new points in Naples, Turin, Parma, Milan and beyond. In addition to healthy fast food, the new store will also take care of the bar service with coffee, cappuccinos coloured with turmeric, beetroot or spirulina, herbal teas, centrifuges as well as a completely free Wi-Fi service.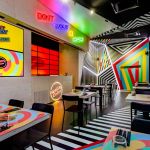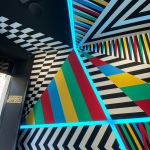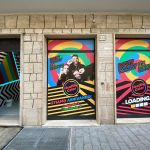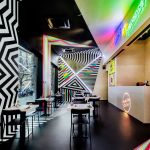 A great novelty in the Healthy Color menu will also be presented together with the opening of the new store in Rome: the Burgers of Beyond Meat, 100% vegetable with texture and flavour incredibly equal to real meat. As with any store, the interior design of the fast-food restaurant in Via Gallia bears the signature of the street artist Motorefisico: colours, geometries and LEDs that create a unique and futuristic dimension. As for the commitment made by the chain for sustainability, the entire branded packaging line for delivery and takeaway is eco-friendly and the water that can be purchased in the new store will be packaged in fully recyclable Tetrapak available in limited edition in three new packaging styles with the faces of Sfera Ebbasta, Marcelo Burlon and Andrea Petagna.
The opening of the new Healthy Color location will take place on Wednesday, June 23rd at 12:00 pm in via Gallia 230, in Rome.