NASA brings back the iconic 1970s "Worm" logo
For the Demo-2 Flight mission that will carry astronauts to the International Space Station
Known around the world as "The Worm", the iconic NASA logo created in the 1970s by graphic designers Richard Danne and Bruce Blackburn and then replaced in the 1990s with the current one, will return to appear on the side of the SpaceX Falcon 9 rocket, which in mid-May will bring a group of astronauts to the International Space Station "to mark the return of human spaceflight on American rockets from American soil". This was officially announced by NASA's administrator, Jim Bridenstine, on Twitter.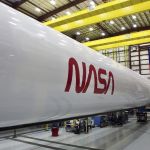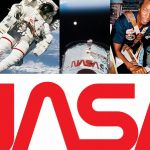 That simple red logo, featuring a one-stroke graphic, replaced the most popular "meatball" in the mid-1970s. Until then, in fact, the U.S. space agency was represented by a design created by James Modarelli composed of various elements: a blue circle that contains stars, an ellipse that surrounds the name NASA and alludes to space travel, a red V that mimics stylized wings and refers to the Air Force. Considered too complex to print and reproduce for the technology of the time, "meatball" was replaced in 1975 by the essential, clean and immediate design of "The Worm" until 1992, when NASA Administrator Dan Goldin decided to reintroduce, in a modern version, the logo created by Modarelli.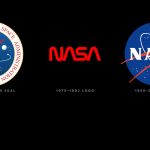 After almost thirty years, "The Worm" will reappear in May when, during the Demo-2 flight mission, SpaceX Falcon 9 will take off with NASA astronauts on board in the CrewDragon spacecraft. This time, however, will not replace "the meatball" which will remain the official logo of the agency.