Supreme Italia has opened another store in Barcelona
After the double opening in Shanghai, Supreme Italia continues its expansion in Spain
Supreme Spain - twin brand of Supreme Italia - has today opened its second store in Barcelona, Spain. In the last few months the legit fake legal battle between - Supreme New York and Supreme Italia - has moved to China, where Supreme Italia has opened a shop and a flagship store that have caused a strong reaction from James Jebbia and his lawyers. China has an incredible strategic importance, since it's one of the biggest luxury markets in the world, where the logomania trend is still going strong.
Nevertheless, Europe remains a relevant market for Jebbia's brand, especially when it comes to its strength and hype, based mainly on the exclusivity of its products.
The new Barcelona store has opened its doors in one of the most touristic areas of the city, in a side street of the Rambla, the most popular street of Barcelona. The products sold in the store are the same as the ones sold in China and in the other locations: hoodies and T-shirts with the classic red box logo, slightly bigger than the Supreme NY one. Along with the clothes there are backpacks, caps, and accessories with the Supreme logo written in the classic Futura Italic Bold font.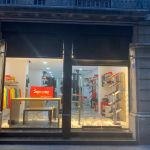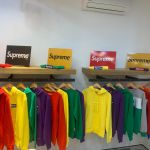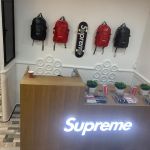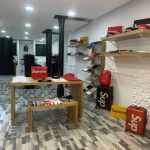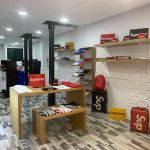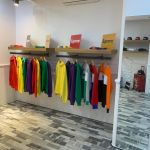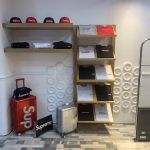 The one that has just opened it's not the first Supreme Italia store in Spain: about six months ago a series of stores popped up in Barcelona, Formentera, Ibiza, Malaga, Palma de Maiorca and Madrid. After the legal actions in Italy of 2017, IBF - the holding controlling both brands - they had decided to trademark the Supreme Spain brand in Spain, where Supreme NY has not yet registered its brand, and to open physical stores. The strategy of opening Supreme Italia physical stores is continuing at an unexpected pace, while the legal situation of Supreme NY has yet to be discussed in courthouses all over the world.
Keep following nss magazine for all the updates on the battle between Supreme Italia and Supreme NY.