China vs Hip-Hop: banned from all TV and online programs
The Chinese president's goal is to eliminate every possible "deviant" example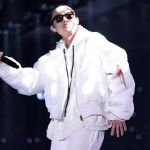 How to make the entertaining industry an emanation of "socialist values in a vivid and brilliant way"?
According to Chinese President Xi Jinping, the answer is to eliminate every possible "deviant" example.
So, after online games, performing arts and live streaming platforms, he decided to ban all the tv and online programs "actors with tattoos, hip-hop culture, subcultures and decadent cultures".
The State Administration of Press, Publication, Radio, Film and Television (the branch of the Council of State in charge of administering the various media channels) has decreed that all programming must therefore comply with the following rules:
1) Absolutely not to use artists whose hearts and morals are not aligned with the party and whose morality is not noble.

2) Absolutely not to use vulgar, obscene and tasteless artists.

3) Absolutely not to use artists without class or whose ideological level is low.

4) Absolutely not to use artists with stains, scandals and problems of moral integrity.
The first heads to fall were those of rapper GAI, expelled from the program "The Singer"; Vava, icon of the female rap, removed from the variety "Happy Camp"; the underground artist Triple H disappeared from the web; PG One, one of the two winners of the reality show "The rap of China", forced to apologize for using the word "bitch" in "Christmas Eve", one of his songs of 2015.
Since last year the Chinese hip-hop has become a mainstream phenomenon, also thanks to "The rap of China" that has made the genre known to a public of millions of people, the clash with the establishment of the party has become inevitable.
The government, in fact, identifies hip-hop as part of a "decadent culture", "demotivating", intrinsically immoral, accused of being too tied to the figures of the "gangsta" North American rap with texts that promote the use of drugs and they lack respect for women. According to President Xi, increasingly concerned by Western influence, Chinese creatives should instead "reflect the spirit of Chinese culture".
If for the Global Times the events of the last days cast shadows on the future of the rap in the Asian state, defined as an instrument to express anger, misery and complaints "and therefore not suitable for prospering in China, HARIKIRI, a British manufacturer of hip hop with base in Chengdu, it is of different opinion. For the man "being banned off TV does not stop people knowing about hip-hop, or finding it if they know how to dig for it".
Like him, many believe that gender will continue to grow and censorship may have the effect of freeing and inspiring some people.
Who will be right?
cover image GAI via The National