Less than three weeks after his debut at the Milan Fashion Week, I meet Rhuigi Villaseñor in Milan, Bocconi district, on an ordinary Wednesday of September, when the summer heat continues to hit without letting the transition of the season take place. «I have anxiety and tachycardia» he explains in between photos, even though from the calmness with which he poses in front of the lens, it hardly shines through. Wearing an all-red outfit and flip-flops on his feet, Rhuigi is called upon to change the face of Bally, the Swiss brand with more than 170 years of history that a few months ago-in January 2022-selected him as creative director to kick off the process that Villaseñor himself has dubbed "ecdysis," a molting in its scientific definition. «Last summer we talked about a collaboration between me and Bally,» he tells me when I ask him about the genesis of his new role. «CEO Nicolas Girotto and I immediately found a connection through the history of the brand, and at that point, it was clear it was going to be a long relationship.» Born in Manila and moved to Los Angeles when he was nine years old, he founded the successful Rhude, the brand of which he is also CEO, on a close network of fans, from Jay-Z to Kendrick Lamar, he became one of the American fashion prodigies, having less than 30 years old. A background that makes his new challenge, changing the skin of a deeply European luxury brand, more exciting, as Rhuigi himself recounted, seemed like a sign of destiny written in his family tree. «My passion for watches was one of the ways they convinced me,» he tells me jokingly. «But somehow the brand has always been a part of me, something that was unconsciously part of my family's wardrobe, from my father to my grandfather. Somehow it had to happen.» If it's fate, and I am convinced it is, then Rhuigi's new life between Lugano and Los Angeles will require him an extra effort. He will split his time not only between Bally and Rhude, but also with Zara, with which the designer collaborated just a few months ago. «At least it's the proof that I am able to split my brain in such a way that I can work for three different companies,» he comments on his multiple jobs. «There are three conversations I carry on with my audience; my vision for sportswear, streetwear, and luxury. The first one is my opinion, the other is a conversation, and the other one is a statement.» And of course, that statement is Bally.
Rhuigi is just the latest example of luxury fashion moving closer to streetwear, a process that saw its beginning with the nomination of Virgil Abloh as artistic director of Louis Vuitton menswear and culminating in that of Matthew M. Williams at Givenchy. «There is a sense of responsibility in representing our community - the streetwear community- and above all, having the chance to take it to such an important level. I wonder how we can use this opportunity to bring the desires and needs of a community into the contemporary luxury market. The winning recipe to be able to bring real change is to remain a collective, without splitting up.» However, what struck me was Rhuigi's choice to pose in a total red outfit, a color choice that was as fitting as it could be given the aseptic nature of the industrial space that greeted us, yet it differs to some extent from what the designer has shown throughout his career, where yellow has been ubiquitous, from the branding to the packaging of his products. But behind that look, there is obviously a meaning. «I hate red. But it's part of my daily practice to try to understand the things I don't like in order to make them my own,» he explains when I ask him the reason why for this choice. «There are a lot of things I don't like, but I try to explore them in my work because I find that discomfort and change are feeling that are important for us. We need to be creative, if we stay close to the things we like, we risk becoming lazy.
Therefore it is a path of growth, as Rhuigi tells me it seems to have come at the perfect time - «I felt it was time to change my system, and Bally was the perfect opportunity» - which also comes through the ability to look at this new work with different eyes. «It's important for me to see this path through the eyes of my ten-year-old self, with the right curiosity to be able to take in the ideas of everyone who works with me. When I came to the United States as a kid, I was immediately drawn to logos and branding. The key answer is to find a connection between what is of interest to America and what is of interest to European luxury.» However, the one undertaken by Rhuigi Villaseñor is undoubtedly a path that will take time, a process of decoding and recoding he says, Bally will change its skin, something close to the Swiss brand, to move ever more rapidly toward the new creative direction envisioned by his new guide.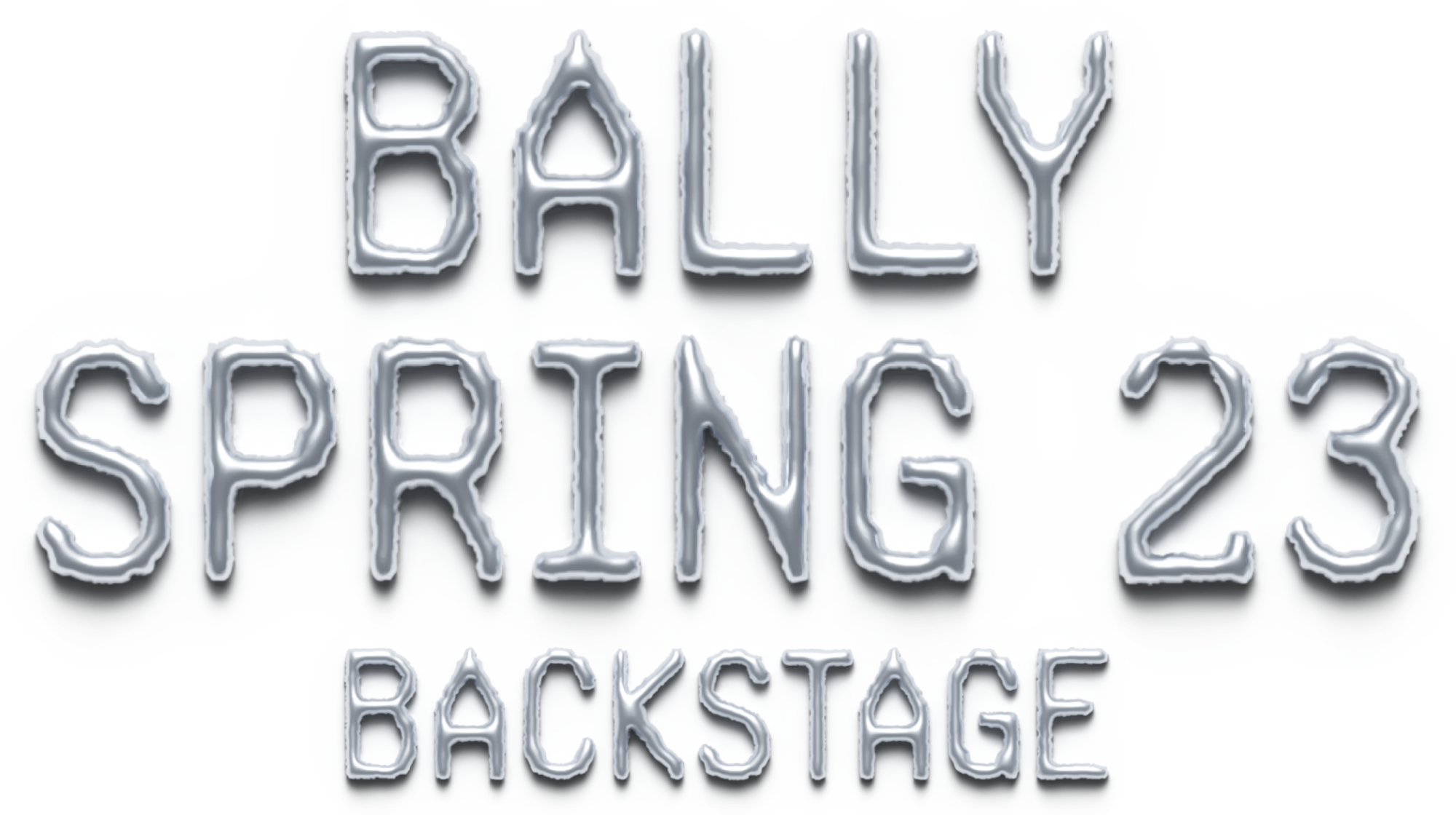 With his first collection, Rhuigi Villaseñor has laid the foundation for the future of Bally. A path that on the one hand respects the heritage of the brand, but on the other hand also wants to break new ground and new ideas. Opulence and sensuality are the two words Villaseñor used to describe the collection he designed with a night of partying in mind. But what really surprised was Rhuigi's ability to show a different side of his aesthetic, moving away from the shores of streetwear to create a new, preppy chic visual language inspired by Bally's history.