5 things to do in Milan this weekend
May 26 to 28
The weather is fickle, but our weekend schedule is contingency-proof: we kick off the summer with a guide full of events, venues, company, and music, ready to get the best out of Milan.
To Eat - Autem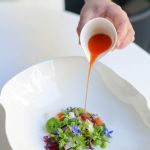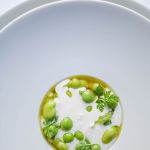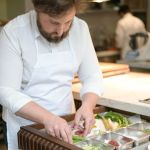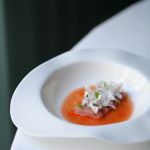 Autem, the restaurant of young chef Luca Natalini, is Milan's first restaurant without a menu. "At Autem it is not the Chef who chooses the menu, it is the ingredients that do it," meaning the menu is ideally compiled day by day, based on the availability of products shown to the guest at the entrance of the restaurant, from a drawer hidden by the kitchen counter. With a semi-closed box, it is possible to choose from 4 tasting menus: the Carte Blanche, an "in the dark" route, and then Meat, Fish, and Vegetable, which take up the daily proposals according to the different categories of ingredients.
Via Serviliano Lattuada, 2
To Discover - Roamin' in the Gloamin'
Ascend Beyond and Noia Magazine present Roamin' in the Gloamin', an event where to confront and share new practices and ethical choices, hosted at Fondazione Sozzani. On Saturday 27 and Sunday 28, the initiative will involve some young collectives and emerging projects on the Milanese scene committed to promoting sustainability in design, fashion, and music.
Corso Como, 10
To Chill - Black Bear Coffee
Orsonero Coffee is a specialty coffee shop with a minimal design and an offer balanced between modernity and tradition. The café respects the Italian tradition of drinking espresso at the counter while also serving other methods of preparation, encouraging guests to slowly enjoy a specialty coffee.
Via Giuseppe Broggi, 15
To Shop - La Martina
For equestrian lovers Brera has a surprise in store: the La Martina store. The label was founded in 1985 in Buenos Aires and for more than 40 years a leading manufacturer of technical polo equipment (helmets, helmets, saddles, boots) offers an ad hoc address for fans of polo, riding, and in general casual-elegant clothing for every occasion. Designed by Fabio Novembre, the Milan store is the brand's largest store in Europe. Arranged on two floors, it also houses a bar and restaurant area and serves as a community store offering unique customer experiences.
Corso Garibaldi, 1
To Club - MI AMI
The 17th edition of the MI AMI Festival - Important Music in Milan, is now upon us, ready to inaugurate the first real summer of concerts after the pandemic. On May 26, 27, and 28, the event organized by Better Days Sale will bring together on six stages some of the most interesting names on the Italian music scene, from Rondodasosa to Verdena, Levante to Cosmo, while also hosting a new space among the trees where you can dance in a magical forest, the Engine Arena.
Via Circonvallazione Idroscalo, 41