5 things to do in Milan this weekend
From 3 to 5 March
Now that fashion week has migrated from the Milanese metropolis to the French capital, we can all get back to a more human pace. The streets are clearer, the vehicles are on time, and if the weather is any indication, the weekend promises to be sunny and promising. So here is our faithful guide to take you on a discovery of the best of Milan.
To Eat - Ichi Station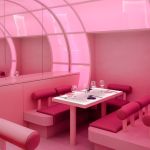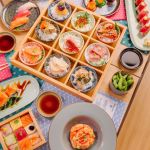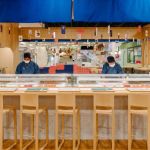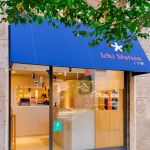 A new Ichi Station in Brera, a place that was born as a crossroads of cultures, discovery and sharing, blending Japanese tradition and international inspirations. Maestro Haruo Ichikawa (Michelin star in 2014) experiments with new horizons of taste, encapsulating his travels in new roads of flavours, in a space with white furnishings and fluorescent lights reminiscent of the interior of a spaceship.
Via Solferino, 25
To Discover - Duet
A double solo exhibition is underway at Viasaterna: a Duet between Giuseppe Chiari and Luca Massaro - anagraphically distant but equally interested in language and its performative properties. Works on paper and collages created by Chiari between the late 1960s and early 1990s are flanked by Massaro's hairy sculptures and highly polished metal canvases.
Via Leopardi, 32
To Chill - DISCORIVOLUTION
With the exhibition DISCORIVOLUZIONE, produced by Politecnico from 3 to 5 March and curated by Davide F. Colaci, Lola Ottolini and Le Cannibale, PAC enters into the inevitable and progressive process of historicising and archiving clubbing. A topic of great interest that traces the history of the Italian dancefloor for the first time.
Via Palestro, 14
To the shop - End clothing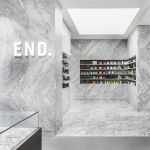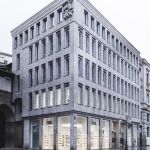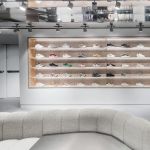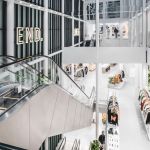 End clothing has officially opened its doors in Italy. As announced by MFF last year, the Carlyle Fund-backed retailer opened its first shop outside the UK during Milan Fashion Week. 1,900 square metres over three floors (basement, ground and first floor), you'll find a unique selection of brands, alternating high-end names with street labels, as well as exclusive capsule collections.
Via dei Mercanti, 21
To Club - Mount Kimbie
Circolo Magnolia promises an immersive experience between techno and house this Friday, featuring Kai Campos of the duo Mount Kimbie. Also on the programme are 72- HOUR POST FIGHT and Hollyspleef.
Via Circonvallazione Idroscalo, 41