Can Peter Do put New York back on the map?
Single-handedly, the Vietnamese-born designer is resurrecting the city's Golden Age icons
There was a time, at the turn of the 1990s and early 2000s, when the myth of New York and New York fashion was at its peak: in '97 Helmut Lang had moved to the Big Apple, making the city's fashion week the first of the fashion month; Donna Karan and her DKNY were, like Calvin Klein and Lang himself, synonymous with '90s minimalism; the queen of socialites, Carolyn Bessette-Kennedy, was hoarding Prada and Yohji Yamamoto pieces and had become Versace's muse; Bloomingdale's, Saks and Fifth Avenue had become synonymous with luxury shopping and style; the Banana Republic ads shot by Bruce Weber were legendary. The style was simple, flat, and not at all complicated: imagine slip dresses, tight cashmere jumpers, light acetate or metal sunglasses, monochrome suits, black turtlenecks and leather trousers, blazers, and jeans. Then that world gradually disappeared, taking with it the relevance of a New York Fashion Week that increasingly seemed a pale reflection of those in Milan, Paris, and Copenhagen. But that will all change this month thanks to one of the most popular cult designers of recent years. Peter Do will make his debut tomorrow as Helmut Lang's new creative director, then, in Paris, he will present his eponymous brand's own new collection, already emblematic of the 'new' New York fashion, and finally, he will present a collaborative collection with Banana Republic in October.
Now, if we know what to expect from Do's eponymous collection, what the designer has in store for the Helmut Lang revival could be a big surprise, but above all an ideal springboard for Do into mainstream fashion culture. Since Helmut Lang's departure from fashion in 2005, the brand that bears his name has become less and less relevant and distant from its origins. Certainly, years and years of logoed hoodies have contributed to the brand's name not disappearing from the collective memory, even giving it a certain grip on the new generations, but they have also turned a brand known for its unprecedented innovation and brilliant originality into a run-of-the-mill producer of streetwear. This is without counting the whirlwind of creative directors, some more and some less good, who, by taking turns at the helm of the brand, have eroded consumer confidence. Paradoxically, a situation has arisen whereby Helmut Lang's pre-2005 garments fetch thousands of euros in resell, and modern ones sell for a few tens of euros. The enthusiasm surrounding the debut of Do, which for the occasion has also circulated the iconic taxis with advertising on the roof, is extremely high and its arrival could provide the electric shock that is needed to get the brand's heart beating again.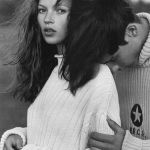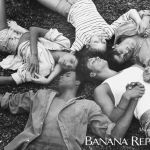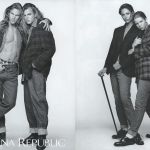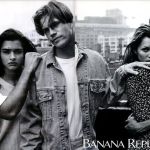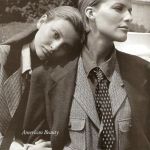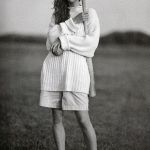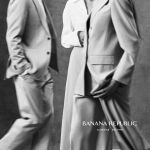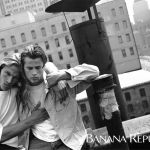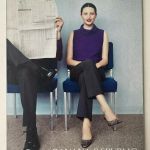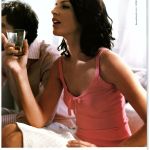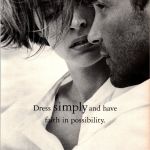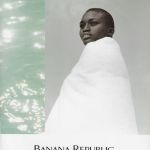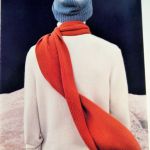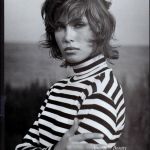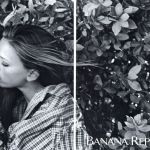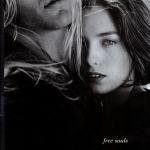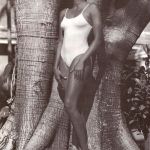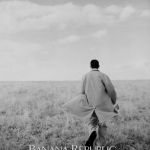 As for Banana Republic, another icon of the New York pop myth (it also appears in Sex and the City and Will & Grace, to name two), the collaboration with Do could serve to push the brand out of the ditch into which it has fallen along with the entire Gap group. At the end of August, the group's quarterly report spoke of net sales of $480 million, down 11% from 2022 with comparable sales down 8%. And yet, considering how elusive and expensive Do's creations are, it is almost certain that the entire collection will sell out in no time - and that Do's fans around the world will try to snap it up just as, in the year of the lockdown, happened to the collaborative collection that designer Jil Sander (not the brand) signed with Uniqlo. At the time, Banana Republic was at a perfect intersection of classicism, quality, and accessibility that effectively made it iconic. Today, fans of American archive fashion go religiously in search of old Banana Republic pieces, as well as items from LL Bean, J.Crew, and DKNY, which possess a simplicity of design and quality of materials that today's fast fashion clothes simply don't have anymore. Now, a few years ago, Banana Republic tried to re-enter the market but found it already close to saturation point thanks to new global phenomena such as Zara or Uniqlo, but above all, discovered it was outside the cultural establishment. The decision to collaborate with Do, a designer whose precocious myth is already as ingrained in the pantheon of city fashion as that of Halston, is perhaps the right choice to give visibility to both parties.
More than the working triumph of an absolutely gifted designer (or rather, in addition to his working triumph), this trifecta of events that has to Do at its center not only promises to restore to New York the relevance it once had but also seems to be the return in grand style of an entire mythology. A return that is not a conformist copy but a true renewal: if Peter Do's brand already aroused strong enthusiasm in the niche of connoisseurs, the reappearance of Helmut Lang after years of extensive commercialization and the arrival of another, more democratic collection with an iconic mall brand from days gone by will put Do's name, proverbially, on everyone's lips. Whether this will be a cultural reset or not we will only be able to tell when the collections are actually on display - but the excellent premises, as well as Do's skill, seem to speak for themselves.