The enduring coolness of Helmut Lang
And it doesn't have anything to do with minimalism
The first word that comes to mind when it comes to Helmut Lang is "minimalism." And in fact, in his 90s collections there is still, decades later, a simplicity that didn't fit with the somewhat boisterous opulence of many of his contemporaries. But, you might argue, in the 90s everyone was minimalist: to name a few, Jil Sander, Calvin Klein, Martin Margiela, Ann Demeulemeester. Even the Gucci and Prada collections of those years were dominated by the sensual and simplified dress – a response to the overdose of the opulence of the 80s. According to Olivier Saillard, who cites the designer in his essay The Empire of Signs, Lang should be called more of an essentialist than a minimalist: that is, an artist not interested in quantitatively eliminating the superfluous but in bringing out qualitatively the pure essence of things, from Less is More to Less is Better.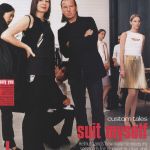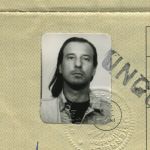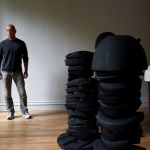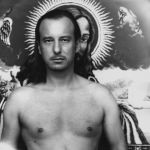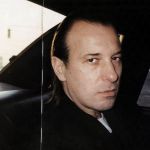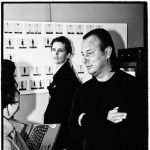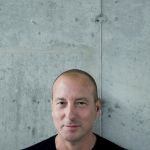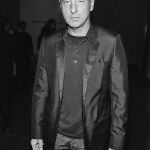 Yet Lang has become, in the years of his career, a phenomenon completely in its own right – a phenomenon that goes far beyond minimalism proper, considered as the apparent simplicity of the designs was dotted with eccentric details such as uncovered breasts, bondage straps, wet-effect synthetic fabrics, transparent tops, black leather, paint-stained jeans, shimmering vinyl trousers, ornamental cummerbunds and bulletproof vests, utility details that transformed the appearance of rigidly traditional garments. In the 1990s panorama, the shapes designed by Lang were archetypal, almost elementary, what struck was the ease of those silhouettes, their lack of unnecessary complications and their coolness that was together easily detectable yet elusive, almost impossible to reduce to a precise adjective.

An innovator without pretences
Born in Vienna in 1956, raised with his maternal grandparents in the obscure Tyrolean village of Ramsau am Dachstein where he learned the fundamentals of clothing construction and then returned in Vienna at age 10, in the hands of a stepmother who forced him to dress in unsightly and oversized clothes, Lang remains fundamentally cryptic and unpredictable. At eighteen he worked in a bar, attended Viennese art circles and spent the long night shifts studying the uniforms of the bourgeoisie and the codes of those subcultures that teemed in the shadow of official culture in the 1960s and 1970s. The art world attracted him and in fact, after international fame as a designer fell on him almost by chance, it was to art that Lang returned.
Being self-taught, an outsider of conventional fashion, his approach was naturally out-of-the-box. His almost humble beginnings, in a small Viennese studio where he created bespoke clothes, led him not to work according to the canons and preconceptions of other designers who had to obey the diktats of cultural heritage and traditions. The infusion of conceptual art, the creative naivety, the almost cold and detached sensuality of his creations led him to anticipate and innovate any field he found himself crossing: he designed a men's suit with a hyper-slim silhouette and anticipated Hedi Slimane's skinny suit; he used basic colour palettes and deconstructed silhouettes and anticipated Yeezy; he invented the fusion of tech and classic elegance proposed in monochrome shades and anticipated the work of Matthew Williams; he sent biker pants on the catwalk and anticipated Balmain; he created an asymmetrical tank that left a nipple uncovered and anticipated Telfar and Ludovic de Saint-Sernin. The list could go on.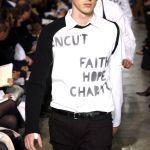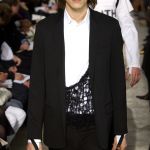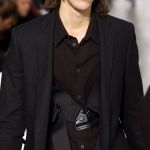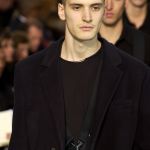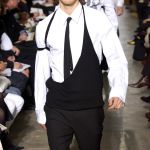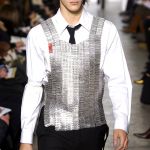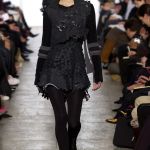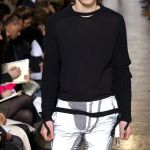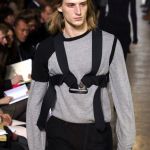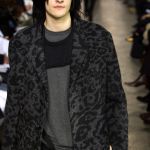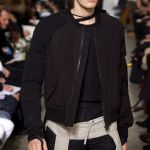 Everything about Lang went against the established rules: his models wore no makeup, his ads barely contained clothes and were published on National Geographic, his designs were the first to include technical fabrics, his decision to show his collection six weeks in advance caused the entire New York Fashion Week to move before that of Paris, his collaborations with artists such as Louise Bourgeois and Jenny Holzer were the first of their kind, the fragrance Eau de Parfum created for him by Maurice Roucel did not smell of flowers but of sex and clean sheets – it was intoxicating, musky but never vulgar. Everything that bore his imprint, including the famous backstage photos signed by Jurgen Teller, was both raw, elegant and almost hypnotic, although what made him so hypnotic was completely indefinable.

The secret of his coolness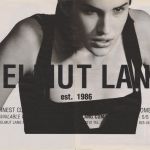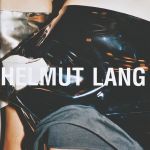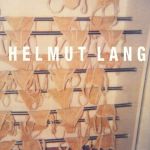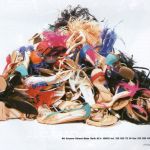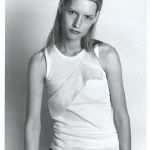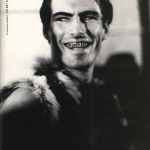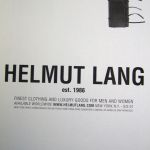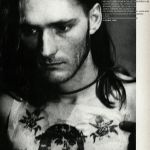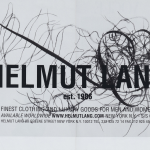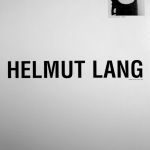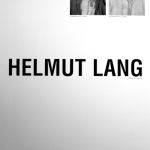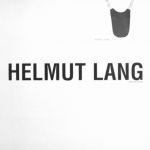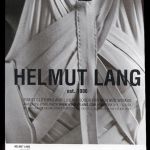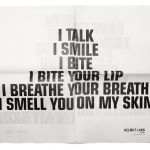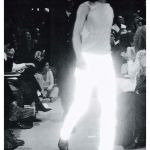 The story of Helmut Lang's end of his career as a designer is marked, as in many stories, by the interference of external investors, namely the Prada Group that bought the brand and wanted to follow an unnatural commercial strategy for it, more oriented to the sale of accessories than to that of jeans for which it had become famous. Things went wrong and Lang left fashion forever in 2005 with the brand going from hand to hand while continuing to present new collections reinterpreting Lang's archive, which was destroyed in 2010 partly due to a fire, partly because of Lang himself who chopped every piece left to turn it into one of his works of art. Lang's own iconoclastic gesture demonstrates his completely abstract approach to a pre-conception vision of fashion and its value. Last year the designer told Vogue:
My intention was always to become an artist. I started experimenting to find my language and became sidetracked. I had the self-inflicted idea that I could do clothes as a second day job to sustain myself until my artwork would do so. As you know, it grew into much more than I expected. Fashion was always supposed to be temporary.
This devil-may-care attitude is the key to Helmut Lang's charm, which is the charm of intelligent sincerity and concrete creativity without filters. In an age of easy façade idealism, political and ideological connotations and emphatic press releases describing fashion with a curial lexicon, which does not belong to it and seems almost to strive to ignore the commercial nature of the business, exalting an alleged art at the expense of authentic craftsmanship, Helmut Lang's career is still a lesson in sincerity today, of that elusive realness that fashion has lost by romanticizing itself for the paying public. As for romance, Lang said, in the same Vogue interview: "I abstracted it as intelligently as I could to make it not appear too obvious. Romance is more important as an inner quality than one you wear on your sleeve".