Campari Soda and Ottomila present their first eyewear collection
All the beauty of the Italian aperitivo made eyewear
Italian aperitivo legend Campari Soda has signed a collaboration with Ottomila, the New York-based brand distributed by Retrosuperfuture, to present a new eyewear collection. The new range is inspired by the aperitif brand's distinctive textures and colors, offering three timeless eyewear styles handcrafted in Italy and inspired by Ottomila's Stinger model available in three different colorways: Stinger Campari Soda Rosso, made of laser-etched crystal acetate with precision engraving, gives a vibrant red tone paired with black lenses. Stinger Campari Soda Black, with semi-transparent black acetate and red lenses, offers a bold look. While Stinger Campari Soda Crystal, made with semi-transparent acetate and red lenses, adds a sophisticated touch to the collection. This cross-sector collaboration was born out of a desire to strengthen the link between the worlds of beverages and design that the two brands share: the conical shape of the famous Campari Soda bottle, created by futurist artist Fortunato Depero in 1932, has become an icon of the brand, while Ottomila stands out for its sophisticated approach to design that combines American modernist aesthetics with high-quality Italian craftsmanship. This union of fashion and sensory pleasure results in an eyewear collection that combines the timeless appeal of Ottomila with the convivial values of the aperitivo.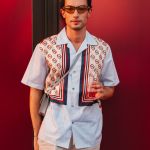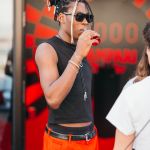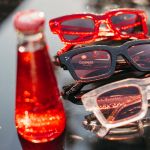 Campari Soda has been a symbol of authenticity for over 90 years, free from masks and social conventions, and this collaboration reflects the desire to emphasize the relationship between Campari Soda and the world of design, always looking to the future and new trends. The eyewear collection aims to offer a unique experience that combines the pleasure of aperitifs and fashion, with a touch of timeless elegance. For this reason, Ottomila, an eyewear brand founded in the Big Apple by Luca Cavallaro, was chosen as a partner in the new project; it is named after the fourteen mountains that exceed eight thousand meters above sea level - a symbol of excellence, boldness and new challenges, but above all a point of connection between the excellence of Italian craftsmanship and the modernity of New York style. The collaboration with Campari Soda represents a new challenge for Ottomila in the eyewear industry, combining its unique aesthetic with the authentic character of Campari Soda. «For as long as I can remember, I have been attracted to the design of the small bottle of Campari Soda», Cavallari told the press, «by its proportions in particular, its simplicity in shape, its transparency, its lack of a label, and by its iconic and functional texture. I tried to transport these elements within an 8000 eyeglass, using the Stinger model».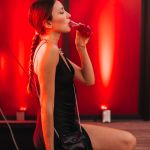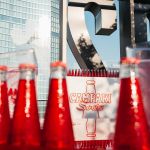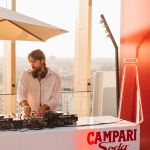 To celebrate the launch of the collection, Campari Soda created the "Look at the World #WithoutLabels" campaign in collaboration with Maison Meta, an avant-garde creative studio based in New York City. The campaign uses artificial intelligence to create eight futuristic images depicting fictional characters in worlds without barriers or prejudices, thus reflecting the values manifested by the #WithoutLabels claim.