How Burberry's comeback came about among roses, swans and corgis
Daniel Lee is rewriting the image of the British brand
Last November, a few months after Daniel Lee was appointed as Burberry's new creative director, CEO Jonathan Akeroyd said the British designer's work would begin with an overhaul of the brand image. «He's got some really exciting ideas. I promise you, you're going to see an incredibly strong brand image» said Akeroyd, who is expected to steer the brand's fortunes through a highly ambitious growth trajectory: first and foremost, increasing the value of the company by £2 billion, but also doubling sales of accessories and womenswear.
An ambitious plan indeed, which made its debut before the show during London Fashion Week in the brand's new look, which began with the logo. Abandoning the one created by Peter Saville with Riccardo Tisci, Lee opted to go back to basics, reintroducing the Equestrian Knight logo beloved by Christopher Bailey and used in his collaboration with Supreme, and using a more modern font that left many speculating about the end of the sans serif. The same campaign, shot by Tyrone Lebon and starring Raheem Sterling, Skepta, Liberty Ross, and Shygirl, further emphasized the relationship between the brand and its English roots through some London city symbols such as Trafalgar Square and Albert Bridge.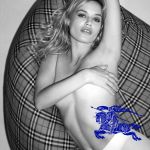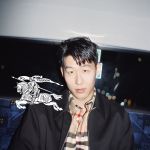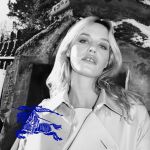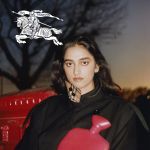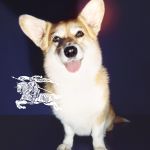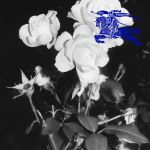 A renewal also passed for communication that went all the way back to the first collection by Lee, renamed "Something Old, Something New, Something Borrowed, Something Blue" after the English saying used to propitiate marriages and new beginnings. A new beginning in which James Lacey, author of some of the graphics that accompanied the debut of Burberry's new direction and appeared on the brand's social profiles in the days leading up to the show, also took part. «I have always been into fashion,» Lacey told us. «I was approached by Daniel Lee & his team for the Issue 01 by Bottega Veneta campaign, from there I felt we had a great working relationship on BV and me and the team had a great time bouncing ideas back.» Lacey, who began working under the name Pointless Illustrations only six years ago, takes inspiration for his work from the world of clubbing and underground dance music, where he took his first steps as an illustrator.
A commonality with Daniel Lee, who, especially in his work at Bottega Veneta, often referred to clubbing with a wink - everyone remembers the infamous Berlin lockdown party. For his new work under Lee's direction, Lacey decided to draw on the historicity of the brand but reinterpret it in a modern version. «The brand is a British heritage brand, I wanted to give aspects of heritage with a contemporary twist. Leaning into club culture and surrounding underground subcultures associated with the brand and its products» says Lacey, who wanted his work to «take the perspective of someone who, like him, grew up without financial access to a brand like Burberry.» A vision that is also reflected in Daniel Lee's own collection, for which Lacey has designed a number of graphics inspired by English iconography, from roses to swans, reworked with digital airbrush and digital painting.
The collection itself was a thermometer of what the brand's future direction will be, showing a shift in not only the image but also in the choice to focus on one of the categories that made Bottega Veneta great under Daniel Lee: accessories. «Jonathan's hire of Daniel Lee was a genius move due to Daniel's proven ability to design strong ranges in all categories,» Ida Petersson, Buying Director at Browns, told us. «If the brand can build a strong non-apparel offering they have every opportunity to build on their current audience and take market share.»
A process of renewal that also began for Petersson with a change in the social image of the brand, which before launching its new brand image had cleaned up its Instagram profile in an ideal gesture of breaking with the past. After the radical choice to abandon social taken with Bottega Veneta and then falling to his successor Matthieu Blazy, Daniel Lee decided to start his new professional adventure by restarting from the very world with which he had decided to cut ties, probably realizing that in today's fashion, no one can escape the importance of a proper online brand image.