London and New York meet in the collaboration between Tommy Hilfiger and Aries
American and British style codes come together interweaving preppy and street lines
In a playful alternation of styles, Tommy Hilfiger's new collection fuses the preppy and essentially American look of the brand with the subversive look of Aries, a London-based luxury streetwear brand made in Italy, the brainchild of founder Sofia Prantera. The collaboration has resulted in experimental silhouettes questioning classic proportions, revisiting womenswear, menswear and footwear through Aries' signature distressed look.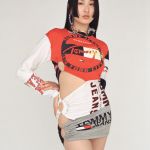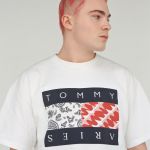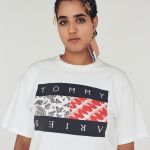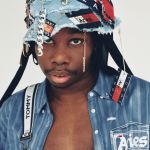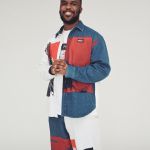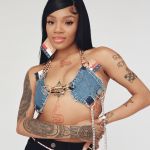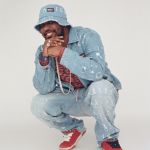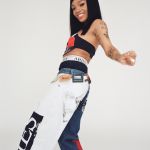 Following the Waste Nothing and Welcome All project, Tommy Hilfiger's sustainable commitment against textile waste, the brand offered Aries pre-existing pieces from post-consumer materials and surplus fabrics. Different denim styles have been layered, trousers and tops have been repainted using the screen-printing method; each piece in the new collection takes inspiration from the Tommy Jeans archive and writes a new page of its history. Among the most colourful pieces are a dress created by combining three t-shirts, corsets, and men's sweaters decorated with graffiti motifs. The garments are embellished with patches, rips, embroidery, and artworks, celebrated in the campaign by an outstanding cast, which includes rapper GloRilla and grime artist Novelist, who worked together with 5EB and Kirbs on the soundtrack to the film directed by Sofia Prantera, as well as names familiar to the Aries world, such as Brian Tshabola, Haajar Djouada, Kasper Kapica, Nathan Rosen and Xiao Wang.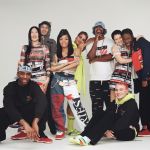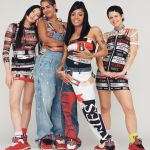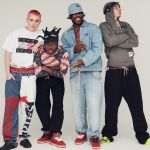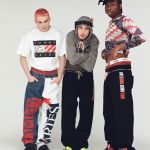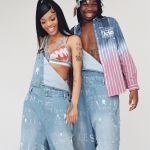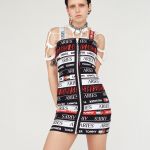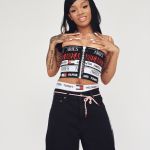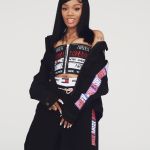 Special events will be held for the launch in London, invading billboards and signage in the city which can be scanned with your phone to discover the nearest shops. In the stores of Tommy Hilfiger and Aries it will be possible to virtually immerse oneself in the universe of the collaboration, with an AR experience dedicated to customers.