For Kering, becoming sustainable means raising prices
To cut emissions by 40 percent, the group will focus on "value over volume"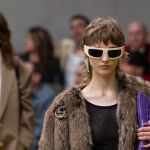 Kering seems to have become more serious about greenwashing. Last Friday, the group announced that its emissions reduction targets have changed: now the goal will be to reduce emissions by 40 percent by 2035 across the entire supply chain. To do this, Kering's director of sustainability, Marie-Claire Daveu, said it will require «a decorrelation between the growth of the business and degrowth of greenhouse gases». In 2017, the group had already announced a 40 percent reduction in its environmental impact-a goal achieved this year four years early. But that measurement is made relative to sales: in absolute terms, emissions are up 30 percent, so a paradigm shift is required. Henri-François Pinault added that: «If we want to truly decarbonize our global businesses, we need to move from carbon-intensity reductions to absolute reductions. I am convinced that impact reduction in absolute terms combined with value creation must be the next horizon for truly sustainable companies». From now on, the group will keep an overall count of emissions broken down by its brands, and if these increase for a specific production sector or brand, cuts will be made elsewhere to counterbalance them - in addition, carbon offsetting (i.e., offsetting emissions by supporting emission reduction projects elsewhere) will not be employed, and large-scale events such as fashion shows abroad will be taken into account. Of course, the price of these changes will have to be paid - and it is the customers who will literally pay it since this new approach to production represents a new approach to pricing, a concept represented by the "value over volume" formula or, as Daveu told WWD: «In the luxury sector, we prioritize value and less volume».
According to some, these changes in pricing were first reflected in the pre-order prices of Balenciaga's FW23 collection seen in March in Paris, which appeared to be up sharply from the past. «In fin dei conti, anche i prezzi dovranno aumentare», ha proseguito Daveu. «This is where you make the correlation between the growth of the business and the de-growth of the greenhouse gas emissions. It will be in the DNA of the price». Other areas that will be affected by this restructuring include raw material sourcing and better inventory management, as well as expansion into new sales channels and services. To work on long-term solutions on the operational side, Kering has created a sustainable finance department that will be responsible for balancing all accounts. The operation is ambitious and complex since not only is each brand in the Kering portfolio in different individual situations that will have to be addressed individually - it gets complicated when considering, for example, that the fashion, jewelry, and perfumery departments have very different needs, produce different waste and emissions, and therefore will have to be managed differently. The idea behind the project, however, is to start producing in a way that is not only more sustainable but also more repairable and durable - a move that suggests an increase in the craftsmanship of products that would therefore end up costing more and (presumably) be produced in smaller quantities.