The Gothic revival of crosses in fashion
Blumarine, Dolce&Gabbana, Gucci: Christian symbolism on the catwalk
«By being wholly concerned with the world, Christianity has renounced the administration of the sacred,» writes Umberto Galimberti in his book Christianity, the Religion of the Empty Sky. Regardless of whether one calls oneself a believer, agnostic or atheist, it is undeniable that the Christian religion, and Catholicism in particular, has profoundly shaped Western society, right down to the economic system that governs it, often going beyond the realm of transcendence. And so it happens that a symbolism that one would expect to be relegated to the altars of churches or the rosaries of pious women invades our way of living, thinking, and acting and ends up diluted in its ideological essence on polyester clothes made in Third World factories, on T-shirts of rock bands worn by emo girls amid a puberty crisis, on plastic plates as decoration in the form of flaming ex-votos. Above all, the cross, the emblem of Christ and his sacrifice has survived the passage of time and change, from the first rudimentary sign engraved by prehistoric peoples to the beacon of a Gothic revolution that has marked an all-Italian revival of Christian symbolism on the catwalks of recent seasons, from Blumarine to Dolce&Gabbana.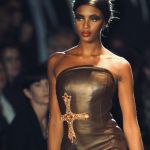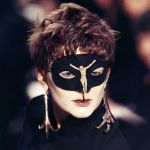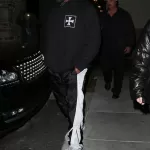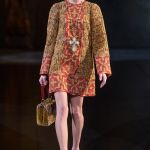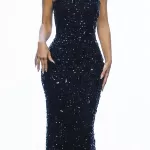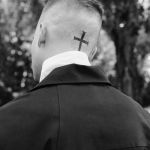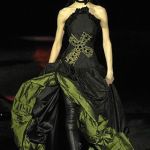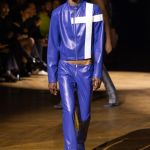 It is the oldest symbol in the world and expresses an imago mundi that is constitutive of one of the actions that constitute the essence of man, namely to orient himself in a spatial, temporal, and transcendental sense. A cross in a circle was the symbol of Odin in Norse mythology, a cross with a circle at the top indicated the Egyptian ankh, while the Christian religion internalized it as an image of Jesus' crucifixion and redemption through his passion, synonymous with love, prayer, blessing and much more, before the counterculture began to use the symbolism as a sign of disrespect against it. On the one hand, there are the designers who are (or were) actually Catholic - Elsa Schiaparelli, John Galliano, Riccardo Tisci, Christian Lacroix, Coco Chanel, Jeanne Lanvin, Norman Norell or Thom Browne - and then there are those who were simply inspired by the mystery of the faith without participating in it themselves. Alexander McQueen's Dante collection, held in 1996 at Christ Church in Spitalfields, London, featured a catwalk in the shape of a cross, an organ as the soundtrack and models in black lace veils and masks with crucifix appliqués.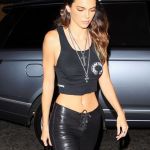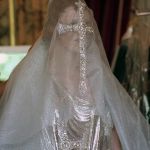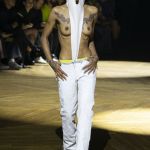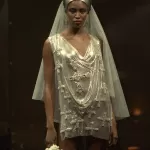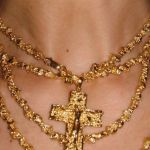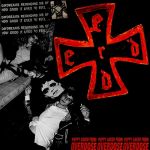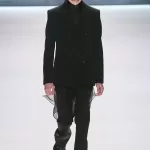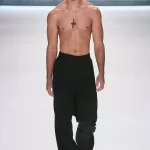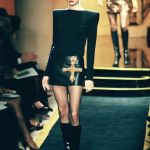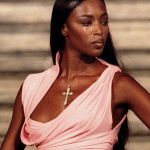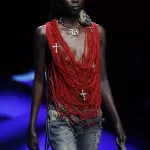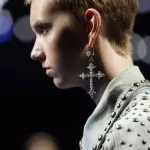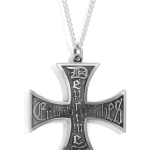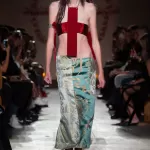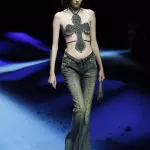 For Italian designers, strongly influenced by their spiritual and geographical proximity to the Vatican State, a separate discourse must be pursued. On the catwalks of
Gianni Versace
, crosses were seen in every collection, from necklaces to appliqués on garments, most notably in the FW97 collection, which combined a chain mail shirt with a white bridal veil and featured crosses in silhouette. Similarly, Sicilian design duo
Domenico Dolce and Stefano Gabbana
turned their home-grown tradition into an international claim to fame, with patterns mimicking majolica Madonnas and a multitude of crosses that persist in a more sober version in the current collections through thin silver pendants (nothing like the mammoth earrings of 2013). A revival joined by Nicola Brognano at
Blumarine
with an SS23 littered with gothic crosses in denim or rhinestones, expertly staged by Lotta Volkova, as well as
Mowalola, Dilara Findikoglu, Aniye Records, Gucci, and Veneda Carter's jewelry
.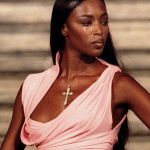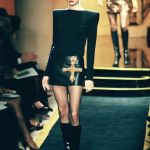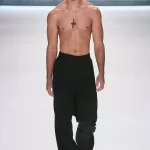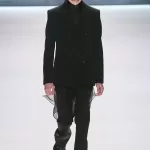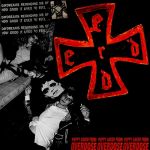 Then there are brands that have based their entire aesthetic, even their logo, on the graphic identity of the cross, from Alexander Levy with Enfants Riches Deprimes to the Stark family for Chrome Hearts. Famously, the brand's $1,750 denim adorned with leather crosses became ubiquitous among major rappers like Drake and Offset. And it was Chrome Hearts, the two crosses Kim Kardashian wore at Dolce &Gabbana's last fashion show. The star's passion for important accessories had led her to buy Lady D's pendant at auction for $197,000.