The return of the collaboration between PUMA and Sneakers76
With the re-issue of the iconic 1983 Puma Blaze of Glory
Originally introduced in 1983, thanks to its minimal logos, plastic strap lacing system, and TRINOMIC cushioning technology, Puma's Blaze of Glory has remained in the annals as one of the most unforgettable sneakers of the 1980s and 1990s. It was in the 1990s, by the way, that the brand introduced the TRINOMIC system, symbolized by the hexagon that recalled the shape of the honeycomb cell, and which became over time increasingly associated with the Blaze of Glory - a sneaker that, by the way, over the years accumulated collaborations with Bape, Kith, Bodega, and Colette, among others. Today the Blaze of Glory is ready to return, in its "Kryptòs" version, as part of the long-awaited second chapter of the collaboration between Puma and Sneakers76, which is renewed six years after their first link-up.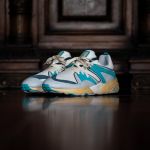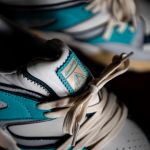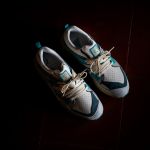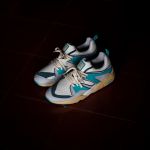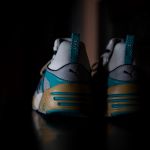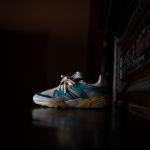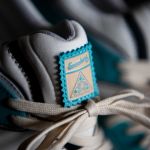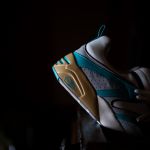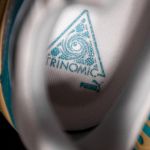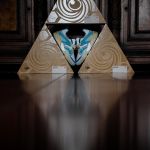 Sneakers76 wanted to bring the public's attention back to the iconic sneaker by drawing inspiration from an imaginary and mysterious secret society that came from the past to leave an encrypted message inside the sneaker. Indeed, inside the model hides a message about the awareness we all need to develop to face the future. The colors of the sneaker are inspired by an old postcard of Taranto, while the original triangular box and its contents, are an integral part of this enigma where everything makes sense and everything connects to the secret message that the mysterious company wants to communicate.
The Blaze of Glory "Kriptòs" will be available on December 18 at the SNEAKERS76 store in Taranto and through an online raffle at sneakers76.com with a drawing on December 19.