Why Gucci is renewing its business strategy
Maria Cristina Lomanto is the new head of merchandising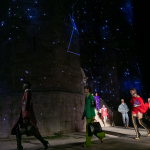 Gucci is one of those brands that carries the weight of having driven change within the fashion industry for decades. It has done so with Tom Ford, with Frida Giannini, and even more forcefully with Alessandro Michele starting in 2014. Gucci has become such a recognizable brand over time that it ended 2021 with sales of 9.73 billion euros. And now it faces a transition phase due to a decline in sales that is particularly crucial for menswear and crucial for the China market. Hence the need to have to restructure the merchandising department: there will be Maria Cristina Lomanto to coordinate the activities related to Collection and Retail Merchandising, Visual Merchandising, Beauty and Eyewear Licensing, and Retail Training.
A new creative configuration responding to a crisis that started in China, the country that has always enthusiastically espoused the idea of luxury shaped by Alessandro Michele. The epicenter of these issues may be related to a general weariness on the part of the public toward the aesthetic imagery explored by Gucci, combined with a significant increase in prices for Chinese consumers compared to what they could spend while traveling in Europe before the pandemic. Crisis that has particularly taken its toll on menswear profits, under the anesthesia of a more of the same that is no longer enough to keep the luxury market alive. Despite having rekindled a general enthusiasm with the Cosmogonie show at Castel Del Monte, Gucci attempted to shift the focus to menswear with the HA HA HA collection - those are the initials of the two creatives who designed it, Harry Styles and Alessandro Michele - retracing, however, a road already seen. Therein lies the crux of the situation: if before the Kering brand had managed to keep sealed the zeitgeist of a generation tired of prejudice and restrictions, part of its narrative seems to be on standby. Just as reckoning with an absence of effective creative direction is Louis Vuitton, in need of a narrative that is able to move beyond the myth of Virgil Abloh.
A need that also leaks out from research by Danielle Bernstein (BoF), who has observed how consumers' perceptions of Gucci have changed: once enthusiastic about Alessandro Michele's reinvention of the brand, they are now experiencing a phase of «brand always the same» fatigue. Although there are perplexities around Maria Cristina Lomanto - she has worked at Prada as Leathergoods Marketing Director and as Miu Miu Retail Director, roles seemingly distant from creativity in the strict sense as pointed out by Luca Solca in a BOF article - the choice could prove to be a winning one given that Kering, during the capital markets day, had already stated the goals of the new Gucci: to increase annual sales to 15 billion euros, targeting an under-30 target with luxury accessories and leather goods.