Thom Browne's new campaign with David Harbour
Less "Stranger Things" and more "American Gothic"
David Harbour of Stranger Things and Black Widow has become the new protagonist of Thom Browne's photographic project, which portrays him together with the artist Anh Duong (famous French-American painter but also actress in Uncut Gems for the Safdie brothers) in the guise of the inhabitant of the sumptuous Tivotdale House, in the state of New York. The shooting, created by Tina Barney, has at its center the idea of tradition, or updated tradition considered how both its protagonists wear the classic genderbending look of Thom Browne with blazer, shirt and pleated skirt. The reference to tradition, however, moves, as well as through the neoclassical architecture of the location, also through the reference to one of the most iconic paintings in modern history, American Gothic by Grant Wood, painted in 1930 and now preserved in Chicago.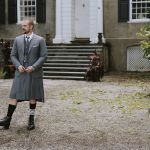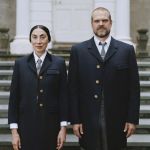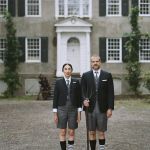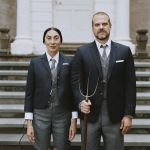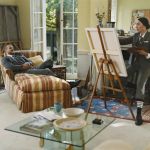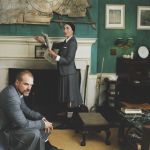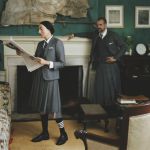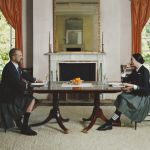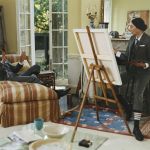 The idea of tradition is also linked with the symbolism of the house and that of the couple who, in the words of the brand itself, «has been together through everything.». The campaign is in fact dedicated to the classic Thom Browne look, almost a way of reminding the public of the roots of the brand, what browne's classic look is beyond the seasonal variations of its collections: «As the company grows and the collection evolves it's important for people to be introduced to the classic ideas and timeless shapes of where I started», Browne told WWD. This project is only the first of many, separated from the brand's collections and inspired instead by thom Browne's classic lines and products, which will give the brand the opportunity to explore its own mythology but also create a family of faces linked to its values and philosophy.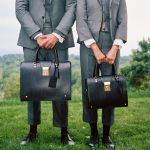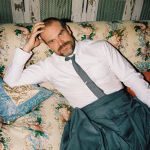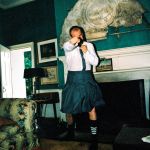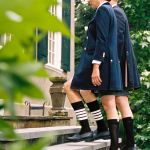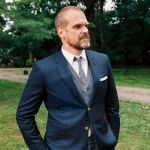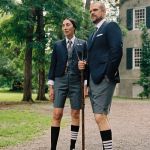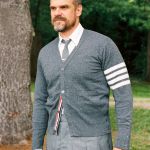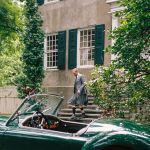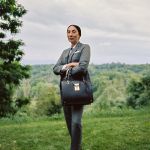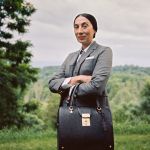 The photos will be used in the brand's digital channels and will therefore remain a non-commercial project – what is worth noting, however, is how the brand, whose collections are always very conceptual and playful, wants to specify to the public what its heritage is, starting to build a very precise visual identity through a project that is not structured like the magazines of Bottega Veneta and Acne Studios but that intends to tell and consolidate the general aesthetics by Browne, which combines vaguely surrealistic themes with the imagery of the nostalgic splendor of the American tradition.