The Gucci-Dapper Dan Collection is out
The original aesthetics of Dapper Dan in a "Guccified" version
The 80s. Harlem. Ghettoblaster and hip-hop by LL Cool J and Salt-N-Pepa.
Inspired by the archival images of the time, Ari Marcopoulos recreates the snapshot of the famous NY neighborhood and its couturier for the launch of the Gucci-Dapper Dan Collection.
The Dan store on 125th street was a place of pilgrimage for a circle of enthusiastic clients, hip-hop stars and famous athletes, including artists Bobby Brown, Big Daddy Kane, Salt-N-Pepa and the boxer Floyd Mayweather Jr, all in love with the eclectic style of the designer and his clothes covered with the logos of the great luxury brands.
Now its original aesthetic can be relived thanks to Alessandro Michele in a "guccified" version.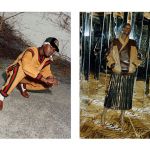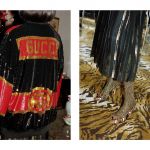 The new collection is an extraordinary example of sampling applied to fashion dominated by the very classic GG logo, abundantly reused above all on leathers, tassels, jacquard fabrics, floral and animal decorations.
The phrase "E PLURIBUS UNUM" ("From many, one"), the motto of the United States of America, appears as a slogan embroidered on garments and jewels of the collection, completed by a wide range of accessories: rains of crystals from Swarovski, gold chains and maxi medallions, low sandals, sneakers, backpacks, baby carriers, scarves, socks, ties, and caps.
More than just a collection, Gucci, and Dapper Dan recreate an era and transports it to the present.