The new adidas Originals' challenge: P.O.D System
A running design that becomes lifestyle
adidas Originals accepts a new challenge: to resume an iconic project from the 90s, the Point of Deflection System, to relaunch it no longer just for running but transporting it to the dynamic world of lifestyle.
P.O.D System conquers 2018 making new technologies its winning card and, aiming at the immediate comfort of whoever wears them, thus making spontaneous movements easier and more natural. All this is favored by the adidas BOOST technology which, focuses on the key point of the foot, the heel, which guarantees an optimal gait suitable to face the frenzy of everyday life.
Without abandoning its aesthetic values, adidas Originals chooses the classic black nuance for the P.O.D System, unusual for a running sneaker, but typically lifestyle color to which, on the side, there's a pronounced fluoro lime plantar arch in Point of Deflection style, inspired at the torsion bar of the 90s, while a turquoise detail characterizes the shoes' front.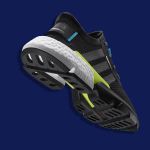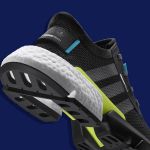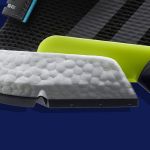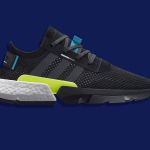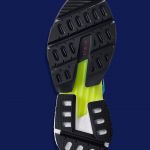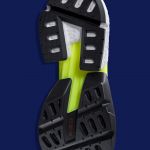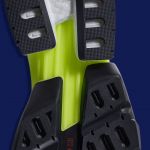 P.O.D System will be available from June 16th at adidas Originals store and online.