Gucci Pre-Fall 2018 campaign: when provocation meets poetry
Liberté, égalité, sexualité
How intense can youth romanticism be?
The beauty of the first love, the hotness of friendship, the adrenaline social rebellions, the university. Can you think about all this things reinterpreted in a Alessandro Michele's key?
We are in the Paris of 1968, the students occupy the Sorbonne and there is the fresh air of change, a change that is taking place, that imagines a different future. Gucci relives those years on the occasion of its new Pre-Fall 2018 campaign, aimed at reviving what is more romantic and rebellious in 'black and white' youth, through three teasers set in a poetry class, in which students send important messages and tender looks: Liberté, égalité, sexualité.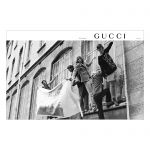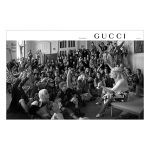 Within this scene, there are certainly references to the cinematic realism of the 90s, all wrapped up by the magical verses of the symbolic poet bohemian Rimbaud.
Fashion meets art, provocation meets poetry, love meets Gucci.
#GucciDansLesRues
"Major League Baseball trademarks and copyrights are used with permission from Major League Baseball Properties, Inc."
courtesy of Gucci