Gucci has choosen the illustrator Angelica Hicks for a new t-shirts collection
For the occasione the brand has unveiled two murales by the artist and even a Snapchat filter
Stop what are you doing because an amazing collaboration has just been announced. Gucci has chosen the illustrator Angelica Hicks to create a new t-shirts capsule collection.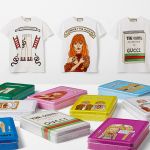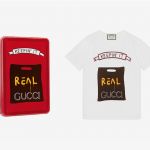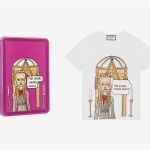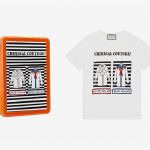 it's an eleven different unisex t-shirts collection printed with an exclusive illustration by the British artist and evry single items has a little label with the serial number – like the one used for art works. The t-shirts are "packaged" into a fine metal box like those we find in the antiques markets, each boxes decorated with the same illustration of the t-shirt inside.
And we know that Gucci makes things in great style: for the launch of the collection, the maison revealed two murals, in New York and Milan, made by Angelica Hicks and also a geo-location Snapchat filter availabe around the stree arts.
The collection will be available on May 25th exclusively on Gucci web site in Europe and United States.