The new Mesh Panels by Wood-Skin dress the Dolomites
The 'From sunrise to sunset' campaign combines design and unspoiled nature
On October 20th, the new WOOD-SKIN drops the new Mesh Panels line. The Italian brand that blends architecture, technological innovation and cladding, expands its range of products with a new collection of panels inspired by the natural world and in entirely sustainable materials.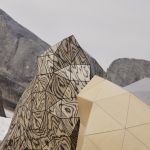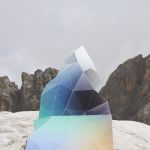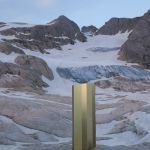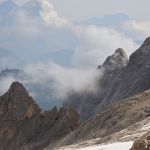 In the From Sunrise to sunset project, the panels cover the rocky surfaces of the Dolomites, creating an installation with a futuristic and suspended atmosphere. A team composed of the photographer Omar Sartor, the Art director Michela Alquati and the video maker Matteo Borghi, went to the Dolomites at the Marmolada Glacier to immortalize the Mesh as they trace a rugged place full of irregular rock formations thanks to their multi-adaptability.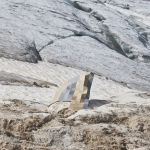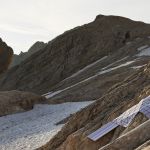 The profile of the rocky floors welcomes the cladding sheets that blend with the snow-covered walls with opalescent reflections, the geometries of the Mesh doesn't usurp the natural landscape, but they enhance its shapes in a union of lunar atmospheres. A design that is always in harmony with the spaces it encounters, whether natural or anthropogenic.