The new IED campus in Milan in the area of the former Porta Vittoria slaughterhouse
"Aria" is the title of the winning project of the Reinventing Cities competition
Aria is the title of the winning project of the international Reinventing Cities competition organized by the Municipality of Milan for the redevelopment of the former slaughterhouse of Porta Vittoria. The European Institute of Design participated in the proposal, led by the benefit company Redo Sgr, with the IED International Campus project: a new space for IED students, but also a completely new neighborhood for the city that will host housing, offices, co-working but also the Air Factories, botanical purification plants that use plants to reduce smog. The president of IED, Carlo Allorio, said:
«This great achievement represents an important milestone in the development of our institution, confirming the strength and innovative capacity that have always been part of IED's vocation. Today in Milan our school occupies just under 20,000 square metres, divided into 10 sites: with this project we will increase the available space to 30,000 square metres and our community will converge in one place, designed by architect Cino Zucchi in the middle of a large green area».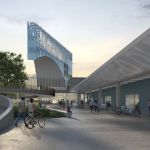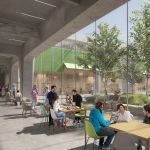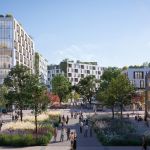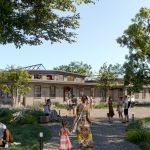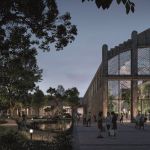 The new IED Campus will be one of the largest of its kind in Italy. The Ex-Macello area will then bring together all the Milanese sites currently disconnected and scattered throughout the urban territory: all the staff, students and teachers, about 5,000 people, will find in the new campus a unique location with classrooms, laboratories and dedicated spaces, libraries spread over 30,000 square meters that also include a park, designed by CZA Cino Zucchi Architetti and built with completely sustainable methods.