COMME des GARÇONS will be on exhibition at MET Museum on New York
Rei Kawakubo will be the star of Met Gala 2017 beside being the protagonist of a solo exhibition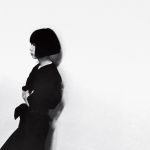 The night of MET Gala 2017 is coming, but news are not finished yet. In addiction to being the star of the annual Metropolitan Museum of Art's Costume Istitution party, the designer Rei Kawakubo, founder of COMME des GARÇONS, will also have a dedicated an exhibition titled "COMME des GARÇONS Art of the In-Between", open to the public from May 4 to September 4.
The exhibition will include about 150 clothing pieces from the beginning of Rei's career until the more recent collections.
In occasion of the event, some very special fans paid a tribute to Rei Kawakubo with their thoughts about the most important moments of her career.
Deyan Sudjic, director of the Design Museum
Rei Kawakubo, from the moment that she opened her first shop in New York, electrified the world of architecture and design, it was an entirely different way of looking at things. Raw concrete, intense white neon light, and the clothes shown so sparsely that you almost felt that you were in some dystopian future, in which the few survivors of some non-specific catastrophe were fighting over the last scraps of fabric from the old world. At the time there was nothing else like it. And pretty soon it was a universal look.
In the Axis building in Tokyo she took minimalism to its 1980s extreme. She used some of the most expensive retail real estate in the world to create a shop that appeared to have nothing in it at all. The assistants would bring out items from a concealed store. She also produced a number of memorable furniture designs. There was a chair with a metal grid seat. And she gave me a piece that mixed a traditional baroque frame, painted pink, with bronze metal inserts.
Kawakubo has continually innovated, and continually moved forward. So, she found Jan Kaplický and Amanda Levete, in those days in practice as Future Systems, to make an amazing metal sculpture for her store in the New York Meatpacking District, followed by the blue glass windows at her Tokyo flagship. Later there was a perfume store in Paris by Ab Rogers, and then the utterly different approach that she took for all three Dover Street Markets.
Michelle Elie, Jeweler and Collector
COMME des GARÇONS clothes have a life of their own. One is always interacting with a piece: they generate a certain emotion, power and poetry which pushes your boundaries. My first discovery was the collection called Body Meets Dress, Dress Meets Body SS97. This collection changed my life. It touched a chord for me that would change my perspective on what could be fashion and what could be beauty. I bought a beautiful piece which I have not yet worn.
I buy one or two pieces a season. I like to wear them in cosmopolitan cities where fashion is appreciated and celebrated – and sometimes at home. Transporting them is becoming more and more of an issue. Whenever I join Paris Fashion Week, I drive to Paris in my car which is definitely the best option, but with anywhere else I need to ship them ahead. I always feel great, progressive, protected, fearless, forward-thinking and delightful when I am wearing pieces by Rei.
Carla Sozzani, Founder of 10 Corso Como
I think the first collection I saw of Rei was in Paris, in the early Eighties. It transformed my vision of fashion. I recognized in Rei's work what I had been looking for, without knowing. We spent a meaningful time together in Milan around that time for the furniture fair and a dialogue opened between us that is still ongoing. A year later, we did an exhibition of her furniture pieces at Galleria Carla Sozzani. Now, I see her perhaps a few times a year, but I often think of her when I see her influence and understand how much she gives to fashion. I admire her sense of humour, and her family values. Her work is fearless and daring; she always pushes herself forward, opening a path for others. She is a very generous visionary.