The next voices of the L.A. clubbing scene
We met four talents at the W Los Angeles – West Beverly Hills hotel to interview them about their art and careers
In this sit-down at the W Los Angeles – West Beverly Hills, snugly located tucked away in West Beverly Hills, Lubelski, talks to us about his DJ roots in California, his affinity for open air events, and his upcoming projects including his newest LP, Happy Accidents. Roxcizzle, one of the hottest DJs in Los Angeles right now, talks with us about therapy through house music, pregnancy, and what a music filled, pandemic stricken Los Angeles looks like through her eyes. Meeting Austin Millz for the first time, I had absolutely no expectations, but what can one expect from the New York native who has, with an undeniably golden touch, crafted the infectious sound featured on his most recent EP, Midas. Jefferttiti, who I met spinning vinyl disco records pre-pandemic at one of LA's hottest night spots, Tenants of the Trees, is continuing to provide the vibes the crowd needs to dance the night away (or, because of LA's alcohol laws, until 2am). Here, nss chats with them all about some DJ performance pet peeves, their experiences in New York & Los Angeles, and the clichés about partying and personality that surround both cities.
Lubelski, Music Producer, Los Angeles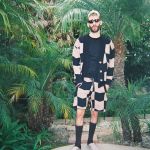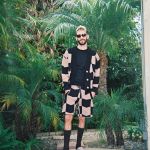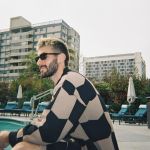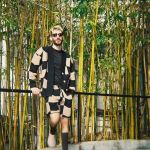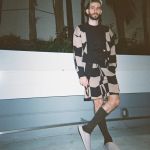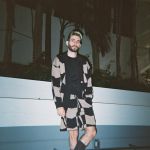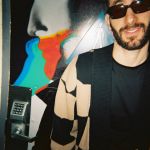 How long have you been in LA? My whole life, born and raised. You've been on tour, what's been your favorite show to play so far? They've all been pretty fun. I think San Francisco was probably one of my favorite shows so far. I went to school in Santa Cruz, so playing up there was kind of like a full circle thing. We used to throw forest parties and stuff like that. It was a big electronic music scene and was very bass heavy. Me and a few friends used to get a couple of wheelbarrows together and carry out speakers and generators and stuff like that. The forest parties at Santa Cruz really shaped my direction as an artist. At the same time as I was getting my name at Santa Cruz, some of the San Francisco people started noticing me, and I started playing shows up there. I played almost every major club, from Monarch, to Audio to Midway, Public Works, and Temple. The only place I never got to play was the Mezzanine, which closed down. What's been your favorite post pandemic party? Tough question! I had a lot of fun at Dirty Bird Campout. It was 4 days, and it's like summer camp vibes, so they have a bunch of activities. It's all camping and RV's but they'll do dodgeball, finger painting, kickball, tug-of-war, and, on top of that, they have music going 24/7. There were like 7,000 people in attendance. And there's late night Bingo, it's so wild. My buddy Rusty runs it. Imagine Bingo, but it's like a rowdy party where people are stripping and dancing and drinking. On the last night of the festival, there were like 2,000 people at this one stage playing Bingo, and Rusty pulls up in a limousine! The limo is pulling into the crowd, so people are moving out of the way, and Rusty pops out in a full fur coat with a gauntlet full of beer. It's bizarre! Do you feel like there's a difference in vibes between the New York party crowd and LA's crowd? I think it depends on the club more than anything, because the clubs really define the crowd that goes there, and in LA, there's so many different crowds. The difference from Sound Nightclub to a warehouse party or even Exchange is the crowds for sure.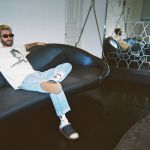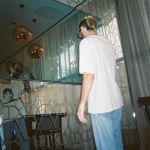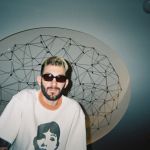 Do you have any DJ pet peeves? Save the drama for when I'm done DJing. I've had a few shows where it's like, a friend is too drunk or something is going on with a girl I know and I'm just like, can you guys keep it together for two hours? Let me do my job! I don't even mind when people are poking me and saying, "Hey", but there's an unspoken rule. I'm not having a conversation with you while I'm DJing. This is work and I'm performing. There are so many titles in music. Producer, DJ, Artist, which do you prefer? Glorified iPod with casual alcoholism, that's what I tell my family at Thanksgiving. But if I'm being serious, I'd say music producer. If I had to choose between the studio and the club, I think I'd pick the studio every time. The club can be so tiring. But, it's great to be able to show the music I've been working on for so long and to see the reaction and get face to face with fans. I always love hanging out in the crowd before and after my set if there's time. I learned that from Claude VonStroke and Mikey Lion, those guys love to mingle with the crowd and really get some facetime. I'm like, that's how you really build your audience. What do you think your favorite thing about LA is? I love LA because it's a melting pot of people. I feel like LA does get a pretty bad name occasionally. Like people not from here are usually the one's that hate on it the most, but it's my city. What's your least favorite thing about LA? How long it takes to get from one part of LA to the other. If you live in Venice, you'll never see your friends on the east side. Unless you're willing to sit in your car for like 2 hours. What upcoming projects do have you coming out? Following the release of my Happy Accidents LP, I'm excited to get out a bunch of new music. My next EP drops on Club Bad in a month or so! Melé, who runs the label, loves that tribal percussion vibe, so I wanted to make something that he would love to play. More than just percussion, I'm inspired by world music in general. It's been pretty influential on me. I love artists like Francis Bebey, Joao Gilberto, and William Onyeabor, just to name a few. I like to pull rhythms and ideas from all types of genres. It was Frankie Knuckles who said, "You have to listen to everything to know what's good."
Roxcizzle, DJ, Los Angeles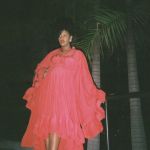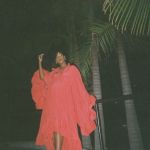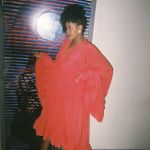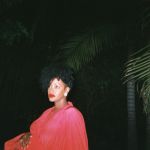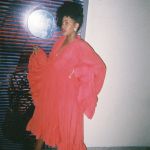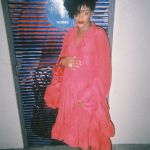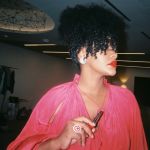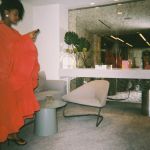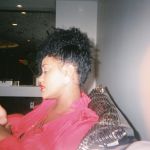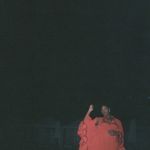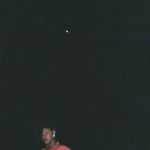 What do you think of LA's party scene? Oh my gosh. I feel like it took me a minute to find the sort of environment and atmospheres that resonate with me coming from Cape Town, South Africa. It took me a minute to find my people, my tribe. But there's a light at the end of the tunnel, you just have to dig sometimes. And now, more than ever I feel like people are open to experiencing new music from outside of the US, and I'm glad I'm a part of that to some extent. But, I just don't think going out right now is worth it. I'm gonna be birthing in two weeks! The baby has been in the head down position for over a month already. I'm gonna give birth at home so my baby is centered and knows it can work with me. I got all my candles, I need the smells to be on point, the lighting, the labor playlist! I'm busy with that. What music will be in the playlist? House! I'm gonna do three stages. The first stage of labor will be walking, dancing, percussion, drums. And maybe when it gets more intense I change it up to Chanting and what some would consider tribal and afro, because I feel like that has such a high vibration, and that's what I want to be laboring to. I want to be active, walking around, and dancing as much as I can, because that's the one thing about hospitals, they confine you to the bed, and I can't with that. Once it kicks in, it gets a little hectic, but music has a way of easing that. Then, as it gets closer and closer to the baby's grand entrance, maybe we'll slow it down a little bit so that I can center myself. What are your DJ pet peeves? Number one would be the song requests for me, but that's specifically because I'm not an open format DJ. I feel like the open format DJ's are more open to getting that, "Hey DJ, can you play…", I'm like, "No!". Myself, as a deep house DJ, would like to share what I have found with you, and by you requesting, it kind of takes away from what I'm trying to share. In terms of venues, pet peeves would be equipment that is faulty, and then it looks like it's your fault, because all the audience sees is you, especially if it's a big event. Also, not treating the DJ like a person. We get thirsty too, we get hungry too. I've been at events where I could play a 5-6 hour event, and not be offered a single thing. What I'm learning in this market is that if you don't have someone advocating for you or speaking for you, these are the kind of things that need to be put in place before you start playing.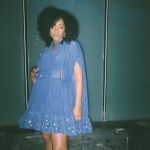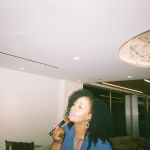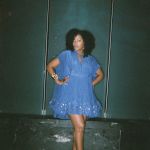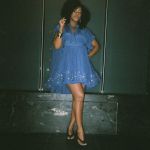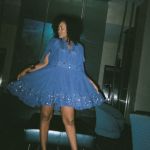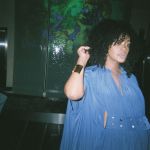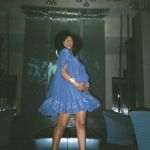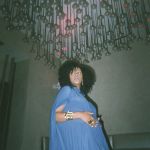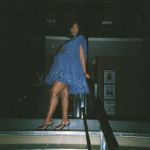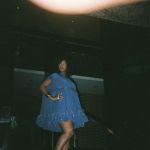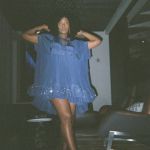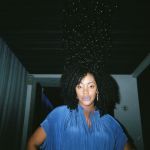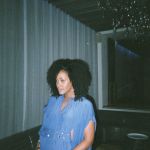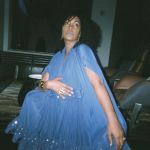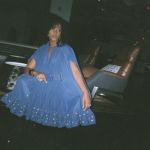 What was your favorite event to play last year in 2021? I would say, in no particular order, for various reasons, The W Hotel, because it gave what I was missing. It gave me summer energy, it gave me poolside, it gave me daytime, it gave me sexy house beats, and I got to see different clientele in spaces like the W, and that was refreshing to me. I would definitely say Utopia, which is a get down that started in the lockdown for the House music lovers to come and get down and be free and be reminded of why we love House music in the first place. So, being able to play to the audience that loves and appreciates music, especially new music, as much as the DJ and Producer, was a highlight for me. Each experience was equally special, and, honestly, it brought me closer to the feeling of being home. No judgment, just love therapy through music. What's your favorite thing about Los Angeles? This may sound cliche. My favorite thing about Los Angeles is how much it reminds me of Cape Town, South Africa aesthetically. Not vibes, just aesthetics. The fact that it's coastal, the fact that if you wanna go to a wine farm, go hiking, or go to the beach, you can. What's your least favorite thing? Traffic! Traffic in LA can kill my entire buzz. And, I don't wanna hate, but there is a not so sincere, and not that authentic energy of fakeness. I could have a great encounter with someone who's from here, and in my mind, I add meaning to it. I'm like, Oh wow they really wanna do coffee, and really want to link up and create something, and I'm excited for it. Then, you don't hear from them again. So that took a minute to get used to because where I come from, when you say you're gonna do something, you make a plan to do it, and the sooner the better. What do you want people to know about the genre that you play? What I want people to know about what I play is that you don't need to know it. You don't need to be aware of it, you don't need to be familiar, you don't need to be clued up on deep house music, afro house, soulful house. But once the music finds you, the groove will get you! It is a spiritual thing, and that is what I'm here for, I'm sharing that. This is music that should be shared and is meant to uplift you. You're not gonna walk away from a set that I play feeling worse than when you walked in. Impossible! You're gonna let that shit go! Whatever it is, you didn't even know you needed to let stuff go, until you got on the dance floor, until you entered the space and felt the vibrations of the percussion, and that's ok.
Austin Millz, Music Artist, Los Angeles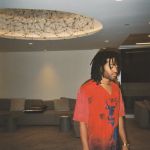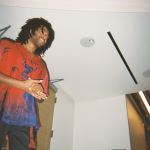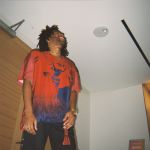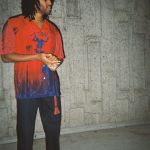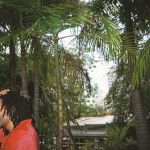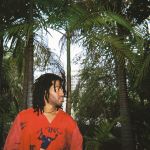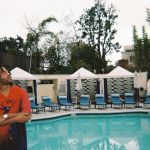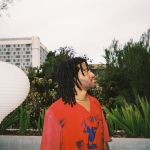 How long have you been in LA? Since 2018. Are you in New York or LA? I'm here in LA, I've been here for almost 4 years, but I'm from Long Island. Where are you from? I'm from Harlem. What have you been up to? Just working, and in the studio. I try to get up at least at like 7, get my things in order, try to meditate, and then coffee sometimes. Breakfast, smoothie, and then I answer emails from my manager and my team. Then, it's like 12, and from then on I just kind of dictate my day and plan it out. Pretty simple, nothing too crazy. I've been trying to get in the gym lately, trying to get a workout but it's been a challenge for me these past couple of years. Being a producer and DJ, you have long nights. You leave a session at 1AM or finish making beats at 3, but I still try to get up early, but sometimes it's tough, I'm not gonna lie. How long have you been making music? Professionally, for about 6 years. I've been playing the sax since I was in middle school, and with the piano I'm on and off. Are you working on any upcoming projects? Yeah, I'm working on my new project now. I just dropped a 6 track EP in October called Midas. It has some cool features and some dope tracks. So now I'm working on the next vibe. I'm working on more singles, and at the end I'll put them all together and make one whole project. I'm working with some cool singers, some rappers, different cultures, different genres, trying to put everything together. One big dance. So I've just been in the studio the past couple of days and now I'm just trying to get these singles right. I'm playing Lightning in a Bottle in May, which is pretty cool. I got one in Austria in August. Some festivals are getting announced now, so I'm looking forward to it. I definitely want to do more things in fashion, and do more things in the arts. I'm still trying to figure out a way to incorporate fashion and the arts into the music. What do you feel you want people to know more about in regards to your genre? Well, I make dance music, but it's not really a set genre. Like, there's no name. I don't really put myself in a genre box. It's more so like, it's dance music, but it's not EDM, it's not techno. I just like to say I make dance music. It's not like old school, it's just a new genre. I feel like I'm coming into my own sound, and I kind of like creating new boundaries and new ways to do things. So it's not like, Yo, this is R&B, this is pop, this is alt-pop. It's a vibe. Maybe one day, there will be a term for it, and then that'll help the exposure of the sound itself. But, that's kind of why it's super niche, because there's no name for it. I love the inclusion of black people in dance music. My homegirl Aluna, she's really championing it. My last song was with her, and she has a festival in New Orleans in May that we're doing, and it's all the black people in dance. It's called Noir Fever.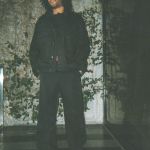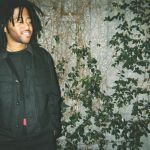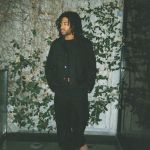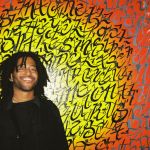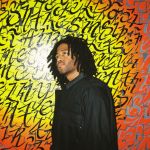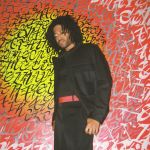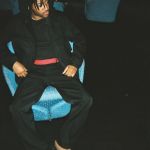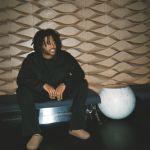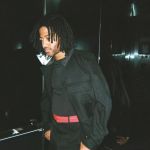 What's your favorite thing about LA? Nothing really beats the weather, and it's really spread out. When I was in New York I didn't drive, but now I'm driving in LA instead of taking the train everywhere or calling an Uber. It kind of makes the experience different. What's your least favorite thing? I don't wanna say the food, but it's hard to find good soul food. I'm Puerto Rican too, so it's hard to find good hispanic food that's not Mexican. It's hard to find good West Indian food bro. That's why you gotta find people who can throw down at home. Do you have any DJ pet peeves? Well, there's like, DJ etiquette. If I'm doing a show whether it's headlining or I'm towards the end of the DJ lineup, it's a pet peeve of mine when the opening DJ plays the bangers. It's like, you gotta really warm up the crowd, it's a story. You have to make sure people have energy throughout the whole entire night. So you can't go super hard in the beginning, it's like, really trying to outshine the rest of the lineup, you gotta really play your part as opener, and cultivate the vibes. What's the main difference you notice between the party scenes in LA vs New York? Well, in New York, I feel like if you come to Brooklyn, people really party there, and there's more Blackness. The Lower East Side and Soho are pretty cool, you can go to the Meatpacking District, where there's more bigger scale events. And LA, I just feel like it has it's little pockets where you can find your tribes and what not. It's just, LA is more segregated with it's groups. I feel like New York is more diverse in terms of people partying together. In LA you can do your real Hollywood clubs, then you can find a cool underground situation playing Afrobeats, but I feel like it doesn't intertwine as much as it does in NY. Do you have any New Year's Resolutions? Try to be more intentional about the things I do. Like, be more purposeful in every part of my life.
Jefferttiti, Music Artist, Los Angeles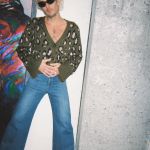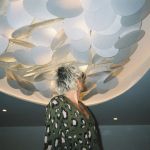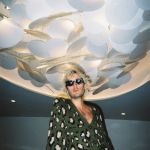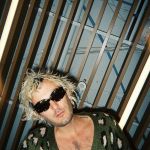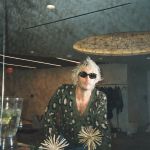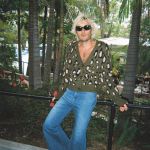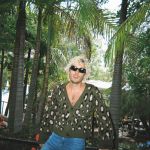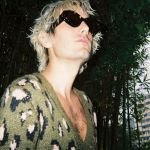 Where are you from originally? I'm from here pretty much, like a bit north. I grew up in Agoura Hills. Have you DJ'd in New York before? Yeah for sure. I used to DJ the Soho Grand and The Roxy and all these hotels and stuff. What do you feel like the main difference between New York parties and LA parties are? Have you noticed any differences? Well, LA is supposed to shut down at 2 in the morning or whatever. So New York goes later for sure. There's more of a sense of community maybe in NY. Where, here people are, like, chasing the party, like, "Oh I'm gonna go to the next thing", or, "Oh, where are you gonna go?" People are jumping from thing to thing, and I feel like in New York, maybe that happens a bit too there, but it's more like they're coming together to really go all night. What's been your favorite event to play in 2021? The best I think of recent memory, is like, kind of weird underground parties that people would throw, especially when you weren't allowed to technically do anything. People would be like, "Yo, do you want to DJ this crazy party?" And you're like whattt, and it's actually kind of scary and everyone's packed in and sweating all over each other. What's your favorite thing about LA? The weather and the fact that there is everything. There's Joshua Tree, there's deserts, there's Ojai, there's mountains, there's the ocean. There's crazy cityscapes, there's everything.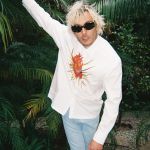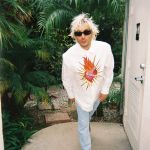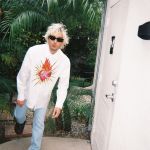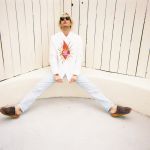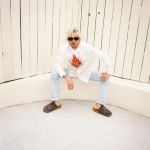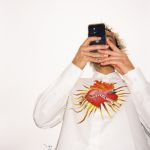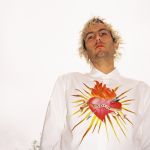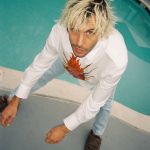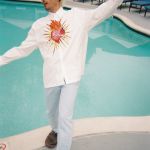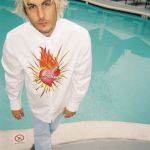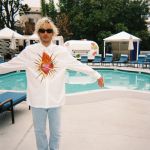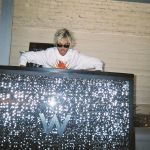 What's your least favorite thing about LA? I mean there's so many cliches and some of them are true I guess. Where people are fake, where people are kind of ladder climbing or something. And I'm sure that exists everywhere a bit, especially in big cities, but there's definitely a lot of shit true about it. One of my best friends, the one who lives in Ojai, we met forever ago, and he always reminds me that when we met, he was like, "Let me get your number" or whatever and I was like, "Yeah, you can get my number, but you're not gonna call me." At the time I was trying to call him out and be like, "Ugh people in LA are so fake, you just act like you want my number but you're not gonna really call." But we became best friends somehow anyway. Do you have any DJ pet peeves? Requests usually. Some folks will actually tip you. It's like some old school shit, where it's kind of like, respect I guess. Requests can be cool,but some people will just request like 10 times in a row just to do it. Especially if I'm playing vinyl, they'll be like "Can you play such and such?" And I'm like, "Actually I only have vinyl, I don't have that." they're like, "Oh, can you play THIS?" and I'll say, "Oh, I don't have that either, sorry." THIRD request, "What about this, what about that?" It's like, do you think I'm Spotify? I think because of modern culture, everyone just gets what they want, it's like, oh, type this in and it shows up, so it's made the DJ request thing even more demanding.