What were the most visited websites since the beginning of the year?
How the pandemic affected our browser history
Pills
February 12th, 2021
It's undeniable that 2020 has radically changed not only our way of living and interpreting human relationships, but also our way of surfing online.
Forced at home, our browsers kept us company during endless online sessions between web research and shopping from accumulators.
Data that emerge even more clearly from the report published by We Are Social in which the Milanese agency draws a portrait of this first month of 2021, lining up the most visited sites and interpreting our research to understand how they have changed
wishes and needs of those who surf online.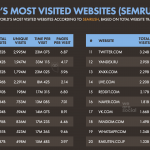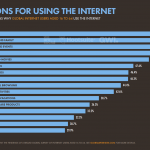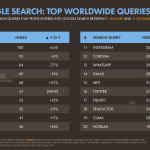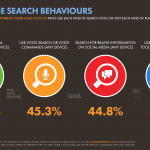 With little surprise, in the first three positions of the most visited sites we find the triumvirate formed by Google, Youtube and Facebook, founding pillars of online navigation. Scrolling through the ranking we find confirmations and surprises, such as a large number of Russian sites such as Yandex or VK, as well as Wikipedia and the inevitable Pornhub with its younger brother Xvideos. Only in eleventh place Twitter, while also Instagram reaches the top 10 in extremis, finishing in eighth place. In sixth place Amazon, a companion of online shopping especially in the early stages of the pandemic.
Shopping, but above all news, online research and contacts with friends and relatives.
These are the main reasons why we have used the internet in the last month in a framework that goes well with the new lifestyle dictated by the pandemic.
This may be why we also find streaming services on the list for watching movies, TV series or videos, as well as streaming music or gaming.
In the last place instead the acquaintance of new people for the victory of stable affections against online meetings.