CIA's new logo
A rebranding that wants to speak to the new generations of Americans
On Tuesday, the US intelligence agency CIA announced a rebranding by unintroducing a new minimalist logo that would help the government agency become more popular among millennials and Gen Z. Artist Ryder Ripps, a veteran of collaborations with Kanye West for Yhandi and Grimes, said he is the creative mind behind the CIA logo and site update, whose content is now more modern and diversity-friendly — though his creative responsibility remains debated and has received no official confirmation.
The new logo (curiously resembling Joy Division's cover of Unknown Pleasures) has not failed to attract numerous ironies on social media for its resemblance to the cover of a generic Soundcloud techno album, with a shower of memes that led it to become a trending topic on Twitter. Ironie aside, it's still worth noting that behind the memes lies a not-too-veiled critique of the CIA's reputation, responsible for countless international interferences and various abuses of power throughout history – a reputation that this rebranding would aim to clean up, attracting recruits from a wider range of cultural backgrounds.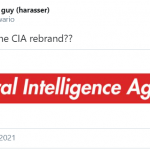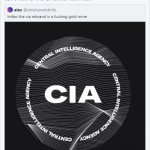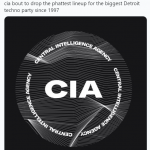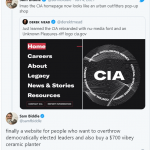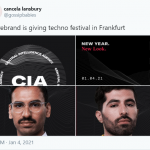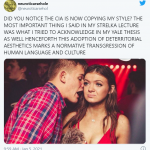 The move highlights in any case a generational shift – with one of the most important (and controversial) intelligence agencies in the world trying to open a communication bridge with a social media-savy generation with an activist spirit that, ten years ago, would have been completely ignored.