I titoli migliori da guardare su Prime Video
Ancora film e serie per passare il tempo in streaming
Dopo avervi consigliato film, serie e documentari su Netflix, è arrivato il momento di passare alla concorrenza con Prime Video. Nonostante una libreria ridotta, il servizio streaming di Amazon offre una selezione di titoli più ricercati, tra produzioni originali e di terze parti. Una lista più ristretta, ma che tra novità e classici da vedere assolutamente vi saprà accompagnare ancora una volta in queste giornate di coprifuoco e zone rosse.
FILM

Get Duked!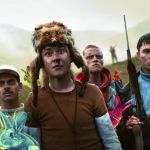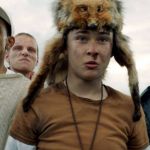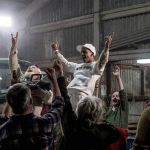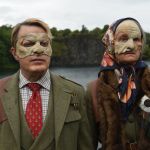 Al suo debutto da regista Niniad Doff firma una black comedy che unisce anarchia e hip-hop nelle fuga nella natura selvaggia di Dean, Duncan, DJ Beatroot e Ian per sfuggire a un misterioso cacciatore
mascherato come il Duca di Edinburgo. Tra horror e stoner movie Get Dukerd! è una delle rivelazioni del catalogo Prime Video.
Sing Street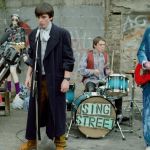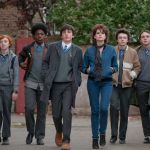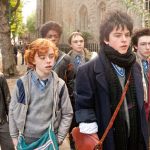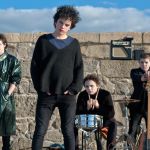 Dopo Once e Begin Again, John Carney firma ancora una volta un film perfetto che unisce l'amore per la musica al racconto personale. Questa volta il racconto biografico del regista sposta l'attenzione su Dublino e la recessione degli '80, tra il sogno di una band e quello di scappare per trovare fortuna a Londra. Piccolo e con tanto cuore, è uno di quei film da amare a prescindere.

Cena con delitto - Knives Out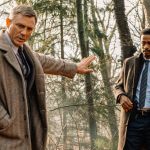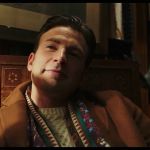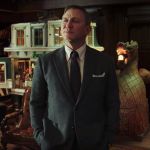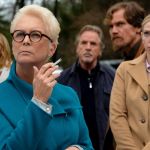 Messa da parte l'avventura galattica di Star Wars: Gli Ultimi Jedi, Rian Johnson torna sulla Terra per scrivere e dirigere un giallo d'altri tempi. Con un cast d'eccezione e un sceneggiatura a prova di assassino, Knives Out è il film perfetto per chi ha amato e ama i libri di Agatha Christie.

Bridesmaids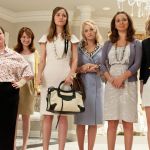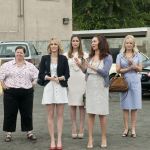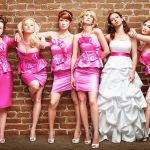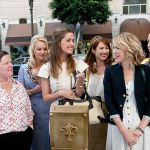 Prima di inimicarsi mezzo mondo geek con il suo Ghostbusters, Paul Feig aveva diretto una delle commedie più divertenti degli anni 2000. Melissa McCarthy e Kristen Wiig sono solo due dei nomi che rendono Bridesmaids uno di quei titoli perfetti per tirarsi su il morale in queste grigie serate di coprifuoco.

Boyhood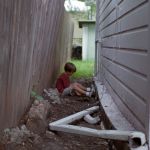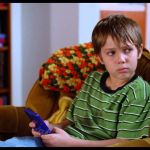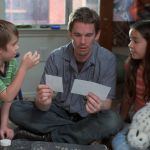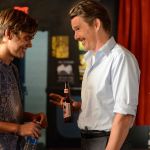 Padre putativo e spirituale dell'indie movie moderno, Richard Linklater è riassumibile nella sua interessa in Boyhood. Un progetto folle e ambizioso girato nell'arco di dodici anni per raccontare in tempo reale nascita e crescita di una famiglia americana guidata da Ethan Hawke e Patricia Arquette.
SERIE TV
Modern Love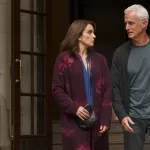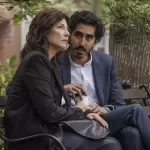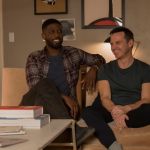 Ancora John Carney, questa volta in versione televisiva in una serie che adatta per il piccolo schermo storie ispirate alla popolare rubrica pubblicata dal New York Times. Otto racconti sull'amore in tutte le sue declinazioni e età con un cast che vanta nomi come Anne Hathaway, Dev Patel, Tina Fey e Andrew Scott.
Tales from the Loop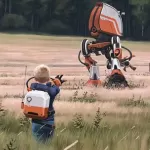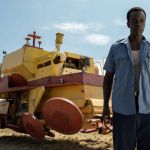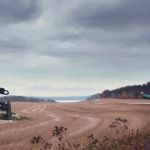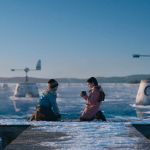 Non capita spesso di leggere di una serie televisive ispirata alle opere illustrate di un artista. È quello che è successo allo svedese Simon Stålenhag, che con il suo lavoro ha dato vita alla serie Amazon prodotta da Matt Reeves. Negli anni ottanta gli abitanti di una zona rurale dell'Ohio vivono e lavorano per un grande acceleratore di particelle chiamato il Loop. Le loro vicende quotidiane e personali verranno stravolte da storie e paradossi legati a quest'ultimo.

The Marvelous Mrs Maisel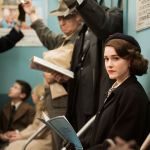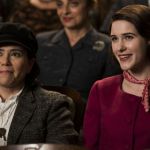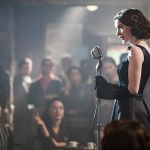 Basterebbero i Globe e gli Emmy portati a casa per rendere la serie creata da Amy Sherman-Palladino (già dietro a Gilmore Girls) un must watch assoluto. Il talento di Rachel Brosnahan è l'ingrediente segreto per portare in vita Mrs Maisel e raccontare nel modo migliore la vita da donna e da comica di uno dei personaggi femminili più importanti della tv moderna.

Seinfeld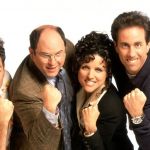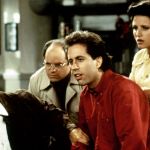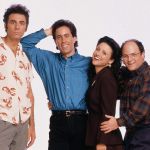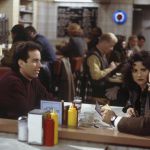 Larry David e Jerry Seinfeld sono i due nomi da ringraziare per la sit-com che come nessuna altra racconta a 360° la vita di un gruppo di amici nell'incompiutezza delle loro vite newyorchesi. Prime Video è invece il servizio streaming da ringraziare per averlo reso disponibile online.

Fleabag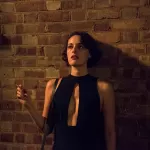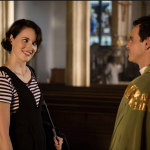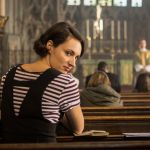 Se non avete mai sentito parlare di Phoebe Waller-Bridge probabilmente avete passato gli ultimi anni televisivi sotto una roccia. Autrice di Killing Eve, oltre che di Fleabag, è il nome che più di tutti ha cambiato il modo di parlare di donne (e di far parlare le donne) in tv. Fleabag è la dramedy perfetta per chiunque voglia guardare dell'ottima televisione.